Huawei launches Kirin 980, the world's first 7nm mobile AI chipset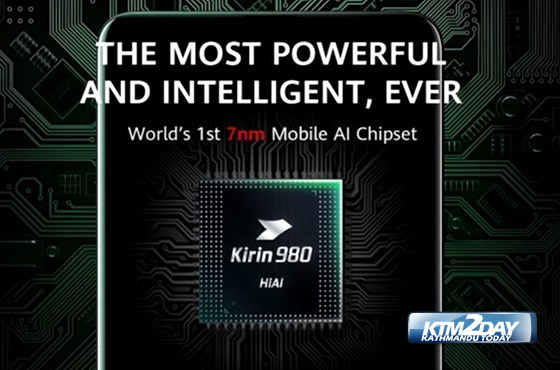 After Honor announced the Magic 2 smartphone yesterday, parent company Huawei announced the Kirin 980 SoC today at IFA 2018. Successor to last year's Kirin 970 SoC, the new chipset brings big improvements to performance and efficiency. One of the key highlights of the new chipset is that it is the first SoC to be made on 7nm fabrication process.
Built around ARM's Cortex-A76 and Cortex-A55 CPU and Mali-G76 GPU, it is the first chipset with Cat.21 modem to support upload speeds of up to 1.4Gbps. It is also the first SoC to support LPDDR4X RAM with speed of 2,133MHz. The Kirin 980 SoC packs in 6.9 billion transistors in a tiny form factor, that is smaller than a thumbnail.
Huawei says, the new chipset will offer 75 percent performance boost compared to Kirin 970.
"Last year, we showed the world the potential of On-Device AI with the Kirin 970, and this year, we've designed an all-round powerhouse that not only features outstanding AI capabilities, but also brings cutting-edge raw performance to consumers. Equipped with all-new CPU, GPU and Dual NPU, the Kirin 980 is the ultimate engine to power the next-generation productivity and entertainment applications," CEO Richard Yu said in a press release.
Compared to 10nm process, the new 7nm fabrication process delivers 20 percent performance improvements, and 40 percent improvement in efficiency. The Cotex-A76 cores in the CPU, on the other hand, are 77 percent more powerful and 58 percent efficient compared to the previous generation.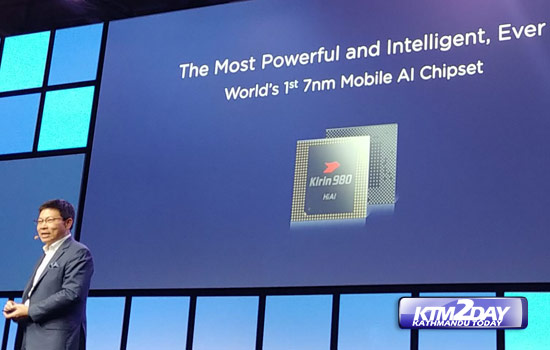 The Kirin 980 has an octa-core configuration with two high-performance Cortex-A76 cores, two high-efficiency Cortex-A76 cores and the remaining are four extreme efficiency Cortex-A55 cores. On the graphics side, the Mali-G76 GPU offers 46 percent greater graphics processing and 178 percent improvement in power efficiency, Huawei says.
Huawei has also been focusing on AI chops of its chipsets, and the Kirin 980 is no different. It is AI powered to intelligently identify gaming workload and adjust resource allocation to ensure you get optimal gaming performance. The dual NPU on the Kirin 980 is capable of image recognition – 4,600 images per minute, which Huawei claims is 120 percent fast compared to Kirin 970 SoC. It supports common AI frameworks such as Caffee, Tensorflow and Tensorflow Lite.
The Huawei Mate 20 will be the first smartphone to come with Kirin 980 SoC. The launch event is set to take place on October 16 in London. The Honor Magic 2 will also be powered by the Kirin 980 SoC.