Nabil Bank launches an improvised education loan process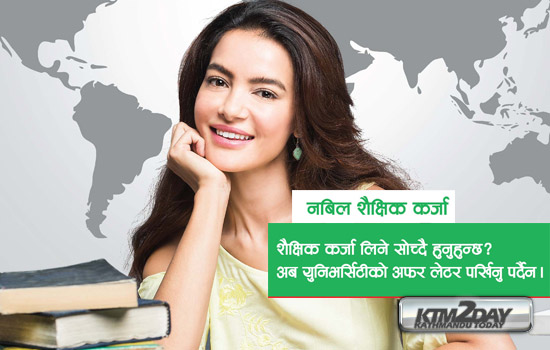 Nabil Bank has launched an improvised education loan process for students aspiring to go abroad for further education wherein students can apply for education loan prior to receiving offer letter from respective college/university for their enrolment.
Also read:  26 Commercial Banks enter the 'billion-rupee-club' on net profits
Students can contact any branch with supporting documents which substantiates the course detail and its cost while they wait for offer letter from the college/university.
This new arrangement is expected to provide enhanced service delivery wherein students save time for loan processing and avoid rush period of seasonal sessions.
Nabil Bank had conducted an interaction programme with various education consultancies on August 26 for in-depth understanding of this revised feature of education loan.