Electric Scooters grab the spotlight at NADA Auto Show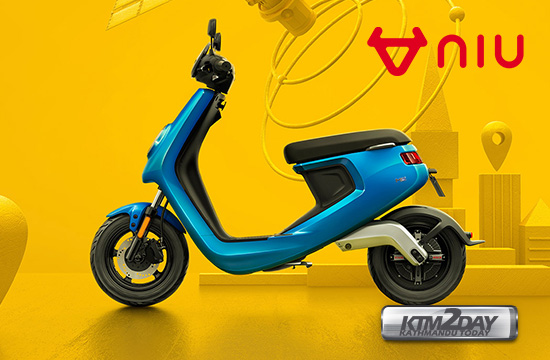 Jabin Sapkota, one of the numerous visitors attending the NADA Auto Show 2018, was particularly impressed with electric scooters being showcased at the exhibition. He is not alone.
E-scooter stalls are seeing a large number of visitors who are interested in picking up one. There are many benefits to owning an electric scooter, from zero maintenance cost, zero petrol cost and most importantly, being eco-friendly.
"I am really impressed with the design, performance, and mileage of electric scooters," he said.
One of the most popular e-scooters in the country is from the company NIU. Designed for European countries, assembled in China and manufactured using German technology, NIU has sold more than 150 units of scooters in the country so far, said Santosh Ale Magar, a salesperson at the stall.
"People generally have a concept that Chinese products are not reliable but we are trying to create awareness that these e-scooters have been designed by Europeans and is the best choice for an urban ride," he said.
Eco Infinity, the authorised distributor of NIU has been receiving a good number of visitors at its stall due to its design, looks, and colour options, he said, adding that even kids are attracted to scooters from NIU. The company offers two models: the N and M-Series.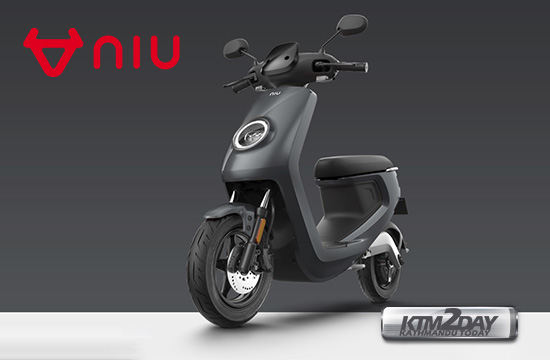 The M-series is a single seat electric scooter while the N model supports two person riding. The N-Series cost Rs249,000 while the M series cost Rs229,000.
NIU scooters use a Panasonic lithium-ion battery that can run up to 60 to 70 km on a full charge. Aside from being electric, NIU scooters are also smart, supporting features such as displaying battery percentage of the scooter, GPS tracking, distance covered via a mobile.
The scooter support easy charging as the battery unit is portable and can be charged at home, office or anywhere with a plug, he said.
"We are only two-wheeler brand in the country to be financed by A class commercial banks—Century, Himalayan and Nabil Bank," said a sales girl at the stall. Century Bank has been providing zero percent down payment financial service, he said.
Similarly, as part of their festive offer, NIU has been providing cash discounts of up to Rs25,000 and up to Rs50,000 for customers buying e-scooters at the NADA Auto Show 2018. The company is also offering one new NIU scooter for one lucky customer.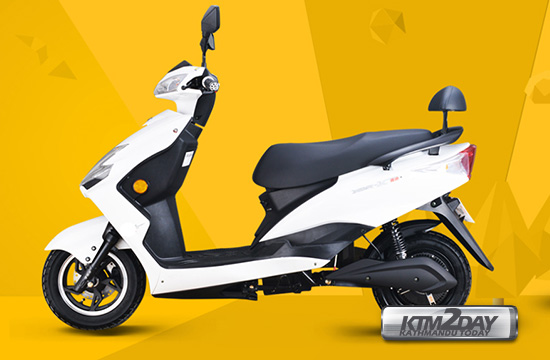 Another electric scooter company looking to make its mark in Nepal is Miyama. The company began sales in Nepal two months ago and has already sold 40 units. According to Mina Raut, a sales girl, their scooter uses Japanese technology and is manufactured in China.
"We are receiving a good number of queries from both young and older customers," she said.
The company has already sold 10 units so far at the NADA Auto Show. The scooter claims to have a range of up to 200km on a full charge.
NADA Auto Show 2018 has been a good platform to showcase their products. Prices for their e-scooters range from Rs139,000 to Rs196,000 according to the model, she said. The company has been providing after sales service from its showroom. The company is planning to open 10 to 15 dealerships across the country by October. The e-scooters can perform well in off-road as well, said Raut. The company has been providing Rs10,000 cash discount as part of their Dashain offer.
Similarly, Finance Minister Yuba Raj Khatiwada reiterated that the government has prioritised environment-friendly vehicles during the inauguration of the 13th edition of the NADA Auto Show 2018.