Demand for heavy equipment is on the rise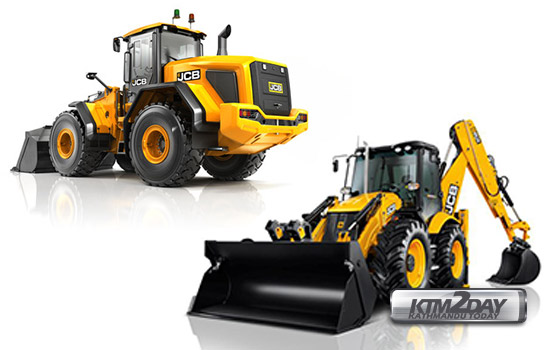 The demand for heavy equipment is on the rise, with major companies such as CAT, Sany, Volvo, Terex, Explore Earth Movers and JCB setting up shop in Nepal.
Most of the heavy equipment used in Nepal is imported from China and India while others are imported from Japan, Thailand, Singapore, Germany and the US. The country imports parts of heavy equipment from India, China, South Korea, Brazil, Canada, US and UAE among others.
The latest data from DoTM highlights a growing trend of heavy equipment being imported into the country and used for various jobs. In the previous fiscal year 2016-17, only 1,991 were registered.
Nepal imported graders and levellers worth Rs1.62 billion in 2017-18, a jump from Rs858.2 million in the fiscal year 2016-17, according to statistics regarding heavy equipment from the Trade and Export Promotion Centre (TEPC).
Similarly, the 2017-18 imports of mechanical shovel, excavator and shovel loaders surged to Rs18.95 billion from Rs12.7 billion of the previous fiscal year. Even the import of bulldozer parts increased to Rs1.35 billion compared to Rs1.04 billion in the previous fiscal.
Bhajuratna Agency, authorised distributor of Sany in Nepal has been offering various type of heavy equipment such as excavator, crane and graders in the country. According to Bijesh Shakya, senior manager at Bhajuratna Agency, the company sold around 250 units of various heavy equipment in the fiscal year 2017-18 while the company managed only 150 units in the previous fiscal year.
Tractors Nepal, authorised distributors of Caterpillar (CAT) heavy equipment in Nepal listed excavator, backhoe loader and wheel loader as their best selling products in the last fiscal year. "The sales growth of CAT heavy equipment swelled by 50 percent in 2017-18 compared to the previous fiscal year," said Dipendra Malla, executive director at Tractors Nepal. The company sold 132 units of excavators, 20 units of backhoe loader and five units of wheel loader in 2017, said he adding, 85 units of the excavator, 19 units of backhoe loader and six units of wheel loader have been sold till date in 2018.
"Increasing road expansion and construction activities across the country have boosted sales of heavy equipment," said Malla.
Mega infrastructure projects like hydropower, airport, road, and irrigation are being implemented in the country. A single construction project requires different types of heavy equipment.
Distributors of heavy equipment have also been providing after-sales service. CAT even provides site maintenance services. All of this is done in order to stand out from the growing market of heavy equipment in Nepal.