Smart Telecom introduces new offer on purchase of smart sim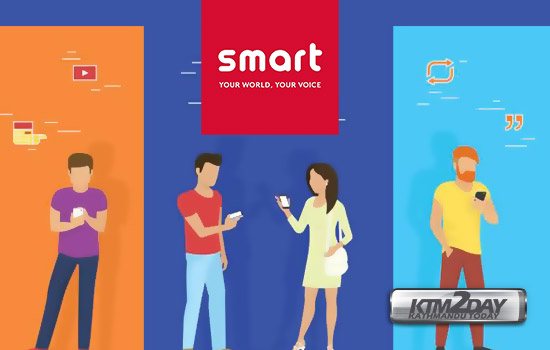 Smart, the third largest telecom company in Nepal, has announced additional Rs 40 on the main balance with the existing benefits on purchase of Smart SIM.
On purchase of a Smart SIM at Rs 99, users can now get 10 minutes of talk-time, 10 SMS, 200 MB of data, along with the main balance of Rs 50 and additional Rs 40, as per a media release.
Smart had brought a new campaign, 'It's freedom', with its rebranding.
On purchase of a SIM card or a recharge card, all data, voice, SMS are included.
Further, data, voice, SMS and ILD were all offered at various ranges with 500 MB data available for as low as Rs 29, daily voice tariff at Re 0.90 per minute, SMS at Re 0.50 per SMS (excluding government taxes), and ILD available at more affordable rates. Excelling in the 4G sector in Kathmandu,
Smart has introduced an array of 4G data packs that redefines affordability and offers great value, the release adds.