'NAC exploited loopholes while purchasing wide-body aircrafts'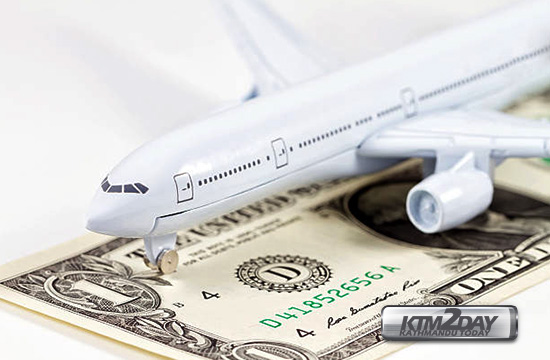 Auditor General Tankamani Sharma has said that Nepal Airlines Corporation (NAC) exploited loopholes in Public Procurement Act and corporation's bylaw while acquiring wide-body aircraft.
Answering the queries put forth during today's meeting of Public Accounts Committee (PAC) under the House of Representatives, Sharma said that the airline had used an agent to purchase the planes and called for a global tender to select the manufacturing company instead of seeking bids from the aircraft manufacturing company.
Also read – NAC prepares to fly to several remote locations this Dashain
The 55th annual audit report published by the Office of the Auditor General (OAG) this year had revealed irregularities amounting to a staggering Rs 6 billion when NAC purchased two wide-body aircraft.
"NAC should come clear regarding the entire process of purchasing the aircraft and the price," said Sharma, adding the OAG is not convinced with the reports presented by NAC.
Sharma said the OAG is currently in the process of examining NAC's business plan, including manpower management, and price difference in buying the planes from the manufacturing company and leasing company.
The case relates to the national flag carrier purchasing two Airbus 330-200 series wide-body aircraft from AAR Corporation for $209.6 million.
The PAC meeting today had summoned Sharma after the committee members decided to investigate the issue of NAC's wide-body purchase controversy.
"We have sought all files related to the purchase of wide-body aircraft by NAC," said Bharat Kumar Shah, chairperson of PAC, adding that the committee will examine all the details after the documents have been submitted.
Lawmakers, including Hridayesh Tripathi, Birodh Khatiwada, Rajendra Kumar KC, Prem Bahadur Ale, Parbati Kumari Bisunkhe and Dharma Shila Chapagain urged both Shah and Sharma to bring out the truth related to NAC's aircraft purchase deal.
The lawmakers have also demanded that concerned authorities recover the amount in question, as seen in the OAG report after thorough investigation.