Hotels occupancy rate rises as inflow of tourist increases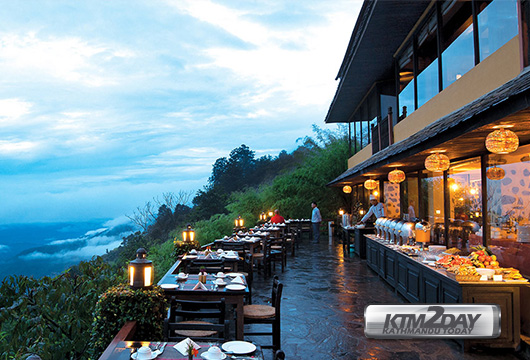 Star-rated hotels across the country are having average room occupancy of more than 60 percent, according to Hotel Association of Nepal (HAN).
"As we have only about a dozen five and four-star hotels, they are having good room occupancy at present," Binayak Shah, general secretary of HAN, said. "Other star hotels are having around 60 percent occupancy, while hotels in Thamel have room occupancy of around 40 percent."
Also read – Tourist arrivals in September jumped to 33.8 percent
Though tourist arrivals have increased at a healthy rate this year, tourist standard hotels are not getting much bookings as tourists are diverted to newer hotels and homestays. "Many tourist standard hotels have started operation in recent months. Also, homestays are being opened in every nook and corner of the country. This gives tourists lot of options," added Shah.
"Though the number of tourists is increasing, supply of rooms is still higher than demand," added Shah.
Meanwhile, a recent data released by Nepal Tourism Board (NTB) shows that nearly 100,000 tourists visited Nepal in September — a rise of 33.8 percent compared to data of the same month of 2018. According to the data, Nepal welcomed 91,820 foreign visitors in September 2018.
The healthy rise in arrivals has propelled total arrivals in January–September period to 772,798 — a growth of 20 year-on-year.
The data shows Nepal welcomed 16,345 tourists from India, 12,947 tourists from China, 8,807 from Sri Lanka, 6,519 from the USA, and 4,504 from the United Kingdom.
"This growth is a positive result of an effort put by both private sectors and government for the promotional campaign to several countries including Visit Nepal Year (VNY) 2020," Nepal Tourism Board said, issuing a statement.
Shah said Nepal has sufficient tourism products and services to sell to high-end tourists. "However, lack of infrastructures has remained the major bottleneck," he added.
According to Shah, hotels in Nepal have the capacity to accommodate 2.5 million tourists annually. "Looking at the travel trend, hotels outside the Kathmandu Valley are having higher occupancy compared to hotels in the valley as most of the tourists prefer to live outside Kathmandu," he added.
Commenting on the rise in tourist arrivals, Deepak Raj Joshi, CEO of NTB, said healthy growth in tourist arrivals is due to dedication and commitment toward the betterment of overall tourism business and the industry in general.
"NTB, in close coordination with tourism-related associations, has vigorously promoted Nepal in different conference, convention, and mart. As a result travel trade partners were well-acquainted about Nepal as a premier holiday destination," he said, adding, "The commitment of tourism suppliers, who have been shown tremendous faith on Nepal as a destination, has also yielded positive results."