NEA reiterates : Era of Energy Crisis is Over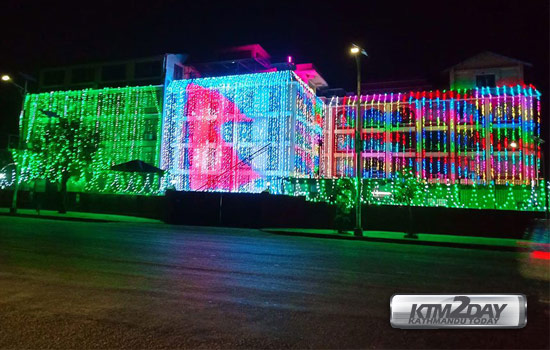 The country's sole electricity distributor, Nepal Electricity Authority, has called members of the public to illuminate their places as much as they wish on the occasion of Tihar, also called the festival of lights.
Also read : Hankook Tires from Korea now available in Nepal
In the previous years, the Authority would call them to be cautious about additional demand of power so as to avoid fluctuation in the supply and untoward interruption.
However, the Authority says the consumers need not worry about interruption this time.
The Authority's spokesperson Prabal Adhikari says the Authority has illuminated its offices with decorative lights to give a message to the public that the country has already effectively address the power crisis.
"We have installed decorative lights to give a message that we are heading towards surplus from deficit and the era of energy crisis has been over," Adhikari says, "We are confident that we will supply as much electricity as they demand during Tihar."