MV AGUSTA Bikes Price in Nepal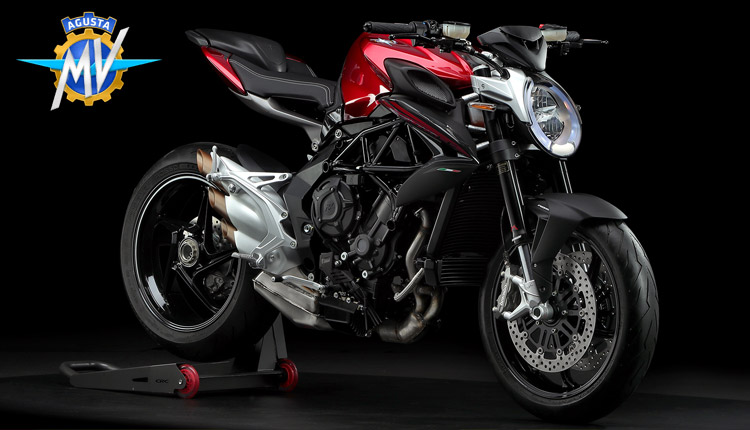 2018 MV AGUSTA Bikes Price in Nepal
MV Agusta, originally known as Meccanica Verghera Agusta, an exotic Italian motorcycle manufacturer that started off as an aviation company in 1907 has announced the launch of its motorcycles in Nepal.
MV Agusta bikes flaunt an iconic design with class-leading performance and involve use of most advanced materials and engineering technology.
The motorcycles have been launched by Velocity, which has opened its showroom in Panipokhari and will provides sales, service, spare parts and accessories for same.
MV AGUSTA Bike Price in Nepal 2023
Image
Specs
Price NRs.
Dragster 800 RR
Pirelli Limited Edition
798cc , 3 Cylinders
140 Bhp
Max Speed : 244km/h

59,90,000
Dragster 800 RR
America Limited Edition
798cc , 3 Cylinders
140 Bhp
Max Speed : 244km/h

57,90,000
Turismo Veloce 800
798cc , 3 Cylinders
140 Bhp
Max Speed : 230 km/h
57,90,000
BRUTALE 800 RR
798 cc , 6 gears
125 bhp @ 11600 rpm
Electronic Fuel Injection
Fuel Tank : 16 Litre
Mileage : 18 kmpl
48,90,000
F3 675
675 cc , 6 gears
128 bhp @ 14400 rpm
Electronic Fuel Injection
Fuel Tank : 16.5 Litre
Mileage : 19 kmpl
41,90,000
F4 Rosso
998cc , 4 Cylinders
195 Bhp
Max Speed : 291km/h
57,90,000
F4 Blanco
998cc , 4 Cylinders
195 Bhp
Max Speed : 291km/h
57,90,000
BRUTALE 1090
1078 cc , 6 gears
144.00 bhp @ 10300 rpm
Electronic Fuel Injection
Fuel Tank : 23 Litre
Mileage : 15 kmpl
33,60,000
RIVALE 800
798 cc , 6 gears
125 bhp @ 11600 rpm
Electronic Fuel Injection
Fuel Tank : 12.9 Litre
Mileage : 13.17 kmpl
32,50,000
BRUTALE 675
675 cc , 6 gears
110 bhp @ 12500 rpm
Electronic Fuel Injection
Fuel Tank : 16 Litre
Mileage : 20 kmpl
25,45,000
MV AGUSTA Bike Price in Nepal : Updated on January 2023