Nepal Airlines in talks with Kansai Airport staffs to resume Japan flight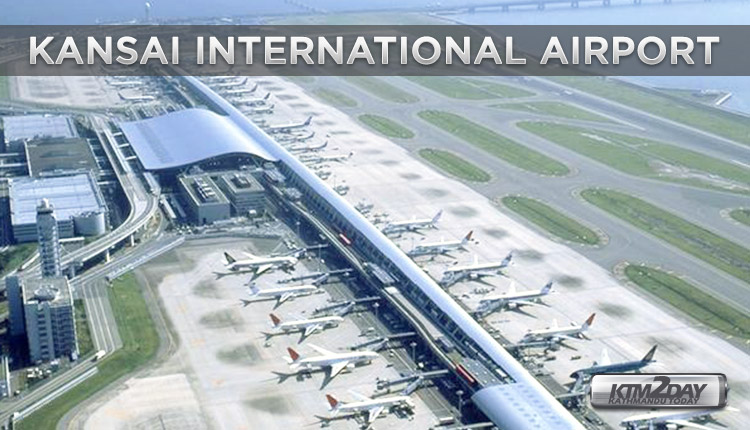 A visiting delegation from Japan's Kansai International Airport, Osaka, has welcomed the Nepal Airlines Corporation (NAC)'s plan to resume flights on the airport and assured full cooperation to make things happen.
A three-member team of Kansai International Airport, led by Representative Director Co-CEO Emmanuel Menanteau, met NAC's Executive Chairman Madan Kharel on Monday and discussed the flight resumption plan, according to a press statement issued by the NAC.
The visiting team informed the NAC that Kansai was an important airport stating that the NAC would yield productive results once it begins flights.
Recently, the NAC decided to resume flights to Kansai, dropping its earlier plan to directly connect Kathmandu with Tokyo's Narita International Airport.
The state-owned national flag carrier fears that it would take a longer time to begin operations in the Tokyo airport, which would have been NAC's maiden landing. NAC launched its services in Japan in 1994, flying to Osaka via Shanghai, China. In 2007, it was forced to suspend the route due to lack of aircraft.
The NAC has also postponed the re-launch of its Japan service from November-end to February 2019 due to incomplete preparations.
The national flag carrier plans to resume its Japan service after a 10-year break with three weekly flights to Tokyo.
Initially, NAC had begun preparations to operate flights to Kansai International Airport, as it was not allowed to serve other airports in Japan under the old air service agreement (ASA).
On June 18, Nepal and Japan revised the ASA, increasing the number of flights seven-fold from twice weekly to 14 weekly flights with any type of aircraft on a reciprocal basis.
As per the old ASA signed on February 17, 1993, Nepali airlines were permitted to operate 400 weekly seats or two weekly flights out of a single airport. The number of travelers from Nepal to Japan has been growing significantly in the last few years. The country received 27,326 Japanese tourists last year.