Qualcomm announces the Snapdragon 855 processor for 5G phones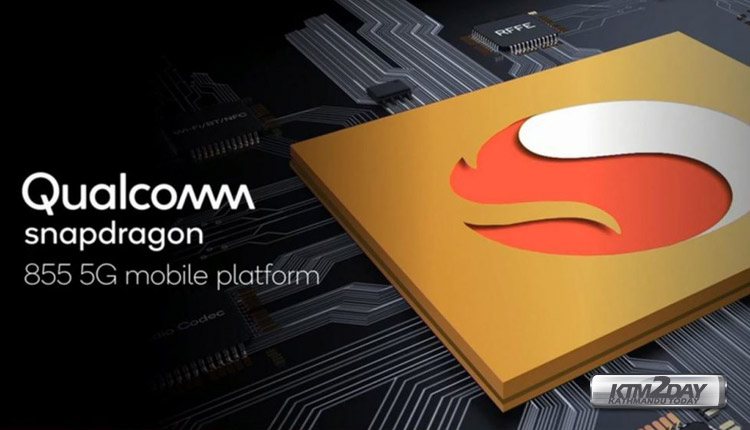 Qualcomm introduced the successor to the Snapdradon 845 chipset on Tuesday welcoming its modern state of the art chipset, the Snapdragon 855.
The Snapdragon 855 chip was launched at an event in Hawaii and will power the next generation of 5G handsets which will be released in the first half of 2019.
The key feature of the Snapdragon 855 chip,  is a so-called modem for phones to connect to 5G wireless data networks with mobile data speeds of up to 50 or 100 times faster than current 4G networks.
Mobile carriers are investing in 5G networks and are eager to sell 5G phones and data plans to recoup investment costs.
Qualcomm, the largest supplier of mobile phone chips, said Snapdragon 855 would power Samsung 5G smartphones that Verizon Communications Inc and Samsung Electronics Co Ltd said on Monday would be released in the United States.
The modem would also enable "computer vision" to help phones recognise objects and faces, and support a new Qualcomm fingerprint sensor that can read a user's fingerprint through the glass screen of a smartphone.
The Samsung phone would be a major challenge for Apple Inc , its biggest rival in the premium handset market in the United States as the iPhone maker is locked in a legal battle with Qualcomm.
Citing sources familiar with the matter, Bloomberg reported on Monday that Apple would wait until at least 2020 to release its first 5G iPhones.