Type of Heaters you can buy in market this Winter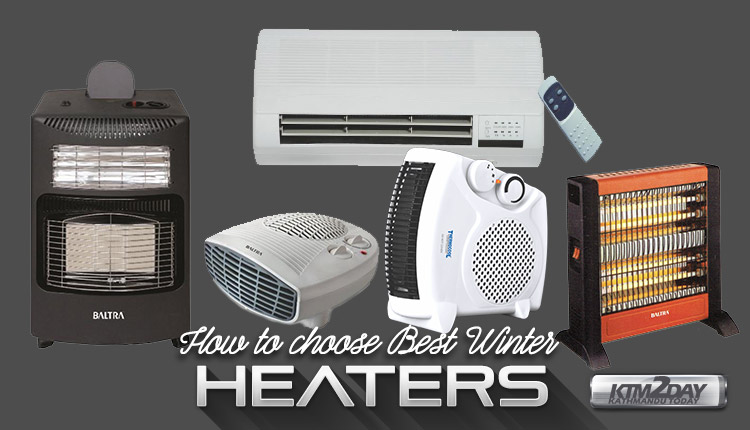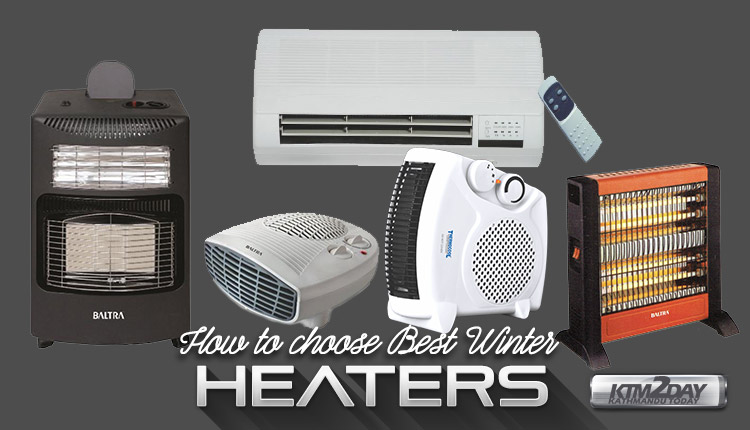 As winter creeps in, and warm woolly blankets come out of your cupboard, you're going to start considering your household heating options. There are plenty of options available – but you need to choose the right one for your needs. Your assessment of that "right one" could be based on energy efficiency or effectiveness. Here's how they compare:
1

RADIANT ELECTRIC HEATERS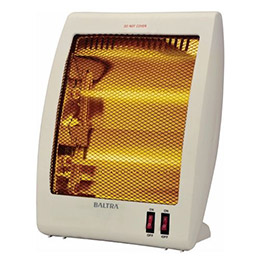 These heaters use electricity to heat up their glowing, red-hot bar elements, which emit heat as infrared radiation. They don't heat the air directly; instead, the radiation travels through the air until it hits a heatabsorbing object. These heaters provide what's known as "spot heating", so they don't heat up the whole room, but they also don't waste energy in doing so. Radiant heaters are available in a wide variety of shapes, sizes and wattages, from the 850 W infrared offer a range of heat settings. For example, it can be set to 700, 1 400, 2100, 2800 or 3 500 watts. Heaters like these are perfect for small, cosy rooms, or for personalised heating in a cool bathroom or outside on a chilly patio.
Price Range : Rs.1,100 – Rs.3,000
2

ELECTRIC CONVECTION HEATERS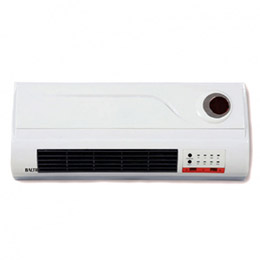 Convection heaters operate by air currents, which circulate through the body of the heater and across its heating element. That heats up the air causing it to increase in volume and rise. As that hot air rises up, cool air rushes in to fill the gap – that cool air is then heated, and you get a hot air current. Electric convection heaters – like the Baltra PTC wall-mounted heater (pictured), which can be set to either 1000 or 2000 watts – are best for closed or confined spaces, like cosy rooms or tucked under your desk near your feet.
Price Range : Rs.5,400 – Rs.10,000
3

ELECTRIC FAN HEATERS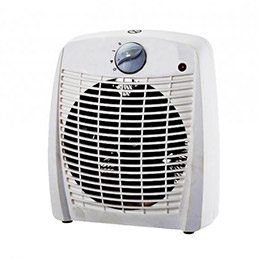 Electric fan heaters – like the 2000 W fan heater – work just like their convection heater cousins, with one key difference: they combine an electric element with a fan, to blow warm convective air around the room. Again, they work best in spaces. They're usually relatively cheap, but they can be quite noisy.
Price Range : Rs.1,650 – Rs.6,000
4

OIL HEATERS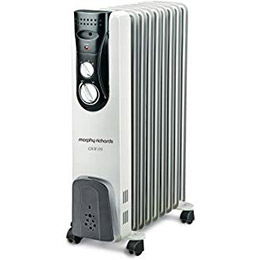 It's cheating to call them "oil" heaters because they do use electricity to heat up the oil stored inside their fins. But the key point is that the oil is used as a heat reservoir, and not as a fuel (which is why the oil in an oil heater never runs out). The heat is transferred from that oil to the steel casting, which then circulates the warmth around the room via natural convection. Because of that complicated process, oil heaters take time to get going – but they're perfect for long and unattended use, like heating a chilly bedroom overnight. Black & Decker range come in seven-, nine-, eleven- or thirteen-fin configurations.
Price Range : Rs.10,000 – Rs.19,000
5

GAS HEATERS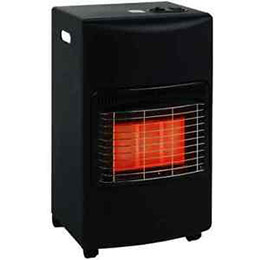 In a head-to-head contest, gas heaters produce more heat than electric heaters in the same amount of time. And, with gas being generally cheaper than electricity, gas heaters have lower operating costs too. Gas heaters work on the principle of convection, warming the air and circulating it around the room. Remember, hot air rises: so your gas heater in effect "pushes" the air around to warm the whole area.
Price Range : Rs.6,800 – Rs.10,000
6

ELECTRIC BLANKET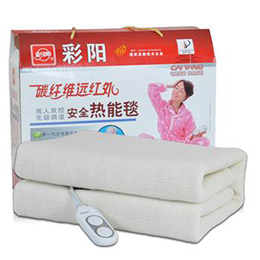 Nothing can be better than an electric blanket to keep you warm at a dry winter night. The best electric blankets have a broad range of temperatures to choose from, heat up quickly, and are made from soft fabrics.
Electric blanket these days features an auto shut-off function, which automatically turns your blanket off after a set amount of time to save on power and safety.
Price Range : Rs.1000 – Rs.4,000
7

ELECTRIC HOT GEL BAG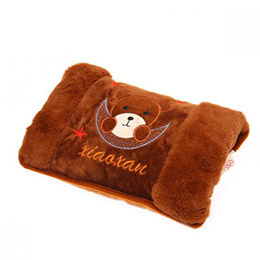 Electric hot gel bag is easy to use.No hassle of heating water on gas or heaters.It's pouch is filled and sealed with special gel which is safe and reliable for daily use. The bag comes in soft material design which is very helpful in alleviating your aches and pains. Comes with easy plug, heat and ready to use feature which only takes about 5-8 minutes.
Price Range : Rs.300 – Rs.450