Chivas brings Chivas XV to whisky lovers in Nepali market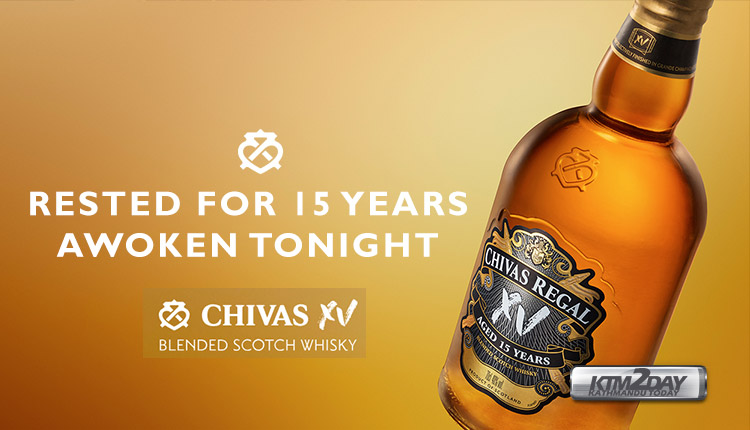 Chivas, which believes that blended is better, in life and in Scotch, has launched Chivas XV, a 15-year-old blend the company says is made for celebrations. Chivas XV is the latest addition to the Chivas portfolio and is set to bring Scotch to moments of celebration around the world.
Continuing Chivas' tradition for expert blending, Chivas XV brings together the best 15-year-old malt and grain whiskies before they're selectively finished in the most prized Grande Champagne Cognac casks. Grande Champagne famously produces the finest Cognacs in the world, renowned for their outstanding quality.
As per Sandy Hyslop, director of Blending at Chivas, "Chivas XV is a whisky that successfully combines the Chivas tradition and passion for blending with a modern thirst for shared experiences. Whether you're an aficionado or a beginner, forget what you know about whisky — Chivas XV is challenging conventions as the ultimate drink to enjoy on an evening out. Now that's worthy of celebrating."
Sure to stand out in any crowd, Chivas XV is presented in the same iconic bottle shape that makes Chivas whiskies recognisable around the world: A clear bottle encased in a gold carton, making it the go-to gift for whisky lovers.
Chivas XV is on sale exclusively in major airports worldwide and available in Nepal from December 1 at a price of Rs 10,200 for 100cl.