Ruslan Ultra Premium Vodka launched for vodka lovers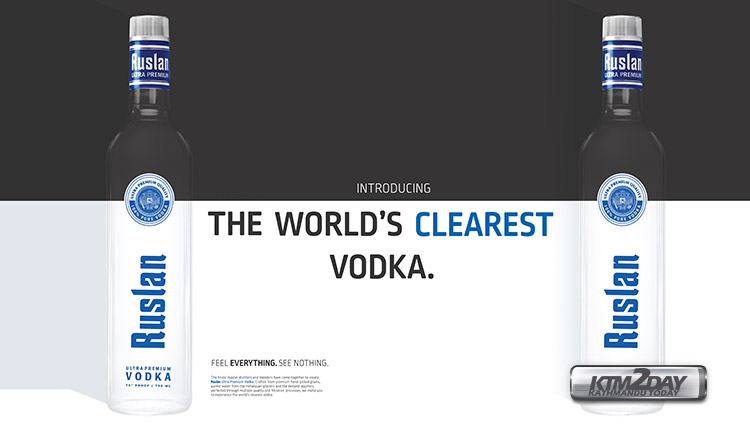 'Feel Everything, See Nothing', states the communication of Jawalakhel Group of Industries (JGI) with its latest release of Ruslan Ultra Premium Vodka, also positioned in the market as the world's clearest vodka.
Ruslan Ultra Premium Vodka conforms to the highest standards of purity, the finest Russian filtration technology and multiple distillations to give it its brilliant clarity, as per a statement issued by the company.
JGI master distillers and blenders use the finest handpicked grains and the purest Himalayan water to create a smooth texture and clean flavour that works wonderfully on its own or can be enjoyed as a mixed drink.
The Ruslan Ultra Premium Vodka will debut this month in the capital and tier-A cities and by the first quarter of 2019, it will be available across Nepal at select outlets. It is available in 750 ml, 375 ml and 180 ml bottles and priced at Rs 1,800, Rs 900 and Rs 450, respectively.