NVIDIA announces its new module Jetson AGX Xavier for AI projects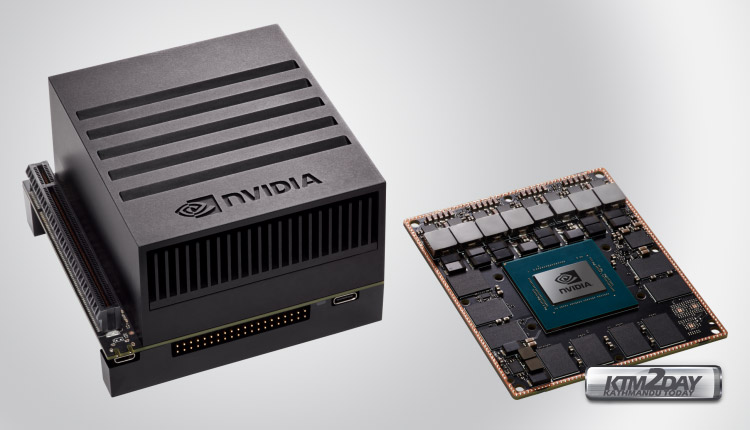 NVIDIA has announced the launch of Jetson AGX Xavier, a board for adding Artificial Intelligence to robotics projects and other types of stand-alone machines. According to NVIDIA itself, the module is able to achieve the rate of 32 performance TeraOps (TOPs), which corresponds to 20x more performance than its predecessor, Jetson TX2, from 2016, which reached 1.5 Teraflop. With this, Jetson AGX Xavier allows developers to deploy neural networks faster, for example.
It can also process two HD cameras at once – at 4k and 60 frames per second – with high detection and tracking capabilities. It still has support for Wi-Fi and 5G network.
Check out other technical specifications:
GPU – 1377 MHz, with NVIDIA architecture 512-core lap

Processor – 64-bit with eight cores

Memory RAM – 16 GB

Internal Storage – 32GB

Connectivity: Wi-Fi, 5G, USB 2.0, USB 3.0, USB 3.1 and HDMI 2.0

Size: 105mm x 105mm
Jetson AGX Xavier should work as a powerful brain for any bot and offer "the performance of a workstation server on a computer that fits in the palm of your hand," the company said. 
From these aspects, it can be applied in state-of-the-art projects, robots to act in delivery activities, manufacturing, retail markets, smart cities, security, among others. The module, of course, is not the cheapest and can be purchased at the NVIDIA international store starting at $ 1,099.