Digital TV viewing experience surges the demand of Smart TVs
Sales of televisions in the country are on the rise due to the rising tech savvy population and increasing disposable income. Companies are capitalising on the surge in demand by launching models with the latest technologies such as Artificial Intelligence, 3D and 4K displays. Also thanks to the arrival of digital television as Nepali viewers have now access to much better television watching experience with contents broadcasted in high definition, on-demand movies and DVR feature.
Domestic TV dealers are also introducing TV models at multiple price points to reach a wider target market.
According to a dealer, customers look for certain features such as dolby vision and sound, premium design and more before buying a TV. And TVs in the premium segment are especially in demand due to the advanced features such as energy saving features and auto adjusting brightness capability.
Sales of TVs skyrocket especially during major global sporting events such as the FIFA World Cup, said a dealer.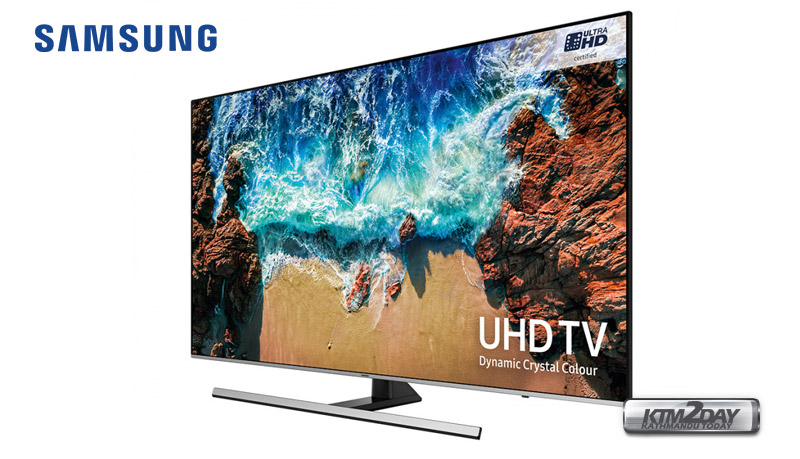 SAMSUNG
Bishnu Thapa, manager at Him Electronics, authorised distributor of Samsung TV in Nepal, their best selling TVs are their LED and UHD models. Samsung holds a 32 to 35 percent market share in the domestic TV market, he said.
Thapa said that the growing popularity of Samsung TVs in Nepal is due to its premium design, acclaimed picture and sound quality while still being user friendly. The company offers 24 to 75 inch TVs with prices starting from Rs24,490 to Rs789,990. They also carry QLED (4K) TVs.
Another big player in the TV market is LG. The company posted a 200 percent increase in sales of LED TVs this year, said Madhu Sudhan Kamat, product engineer at LG. With the introduction of digital channels and internet protocol (IP) TV, the demand of smart TVs are on the rise, he said.
LG recently unveiled the ThinQ artificial intelligence technology enabled TVs. According to the company, all LG smart TVs are equipped with ThinQ AI technology that recognises, deduces and learns from voice, video and sensors.
The company provides one year warranty on smart TV models and has been offering discounts of up to 70 percent while buying two different LG product at once. The company has TVs with displays ranging from 32 to 75 inch. Prices start from Rs 62,990.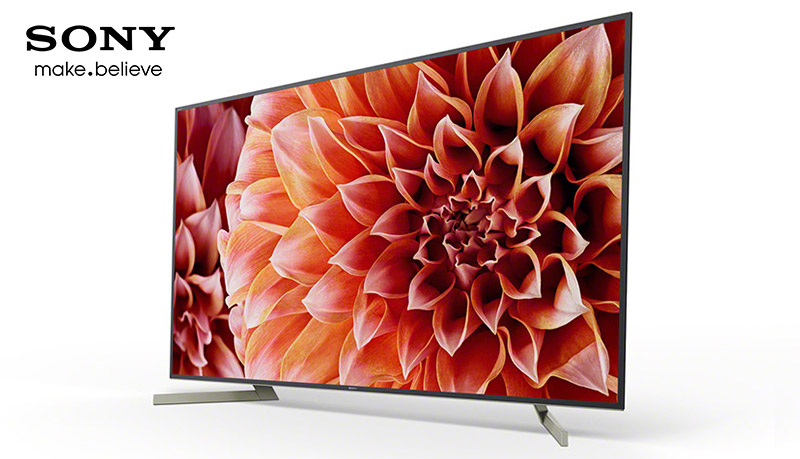 SONY
According to Saurav Bikram Panta, marketing manager at Nepa Hima Trade Link, authorised distributor of Sony TV in Nepal, the LED and Smart TV market has been growing by 25 to 30 percent annually. The size of Nepal's TV market is estimated to be worth around Rs7 billion a year, he said.
Sony holds 40 percent market share in the domestic TV market, claimed Panta, adding that the company has already sold 4,000 units of Sony TV sets till date in current fiscal year. Sales of Sony TVs saw a spike in sales due to the FIFA World Cup, with the company recording a growth of 40 percent this year.
Sony's TV product portfolio includes full LED TVs and 4K models. Customers can choose from a display size spanning 32 to 75 inch, with prices starting from Rs45,000 all the way to Rs800,000.
"As TVs continue to incorporate the latest technologies, customers tend to change their TVs once every three years," he said.