CES 2019: LG Announces Signature OLED TV R – A Rollable TV
The CES has officially started in Las Vegas and LG is already attracting attention thanks to today's press conference.
The LG Signature TV R is an OLED screen television. So far, nothing special, but this TV has a screen that curls and unfolds inside a mobile.
Yes, you read well. When the unit is switched on, the screen exits the mobile where it is curled. When it is turned off, the screen will hide inside the unit again.
According to LG, this product allows to optimize the decoration of the houses: "now we do not have a huge black rectangle to dominate the living room whenever the TV is off" .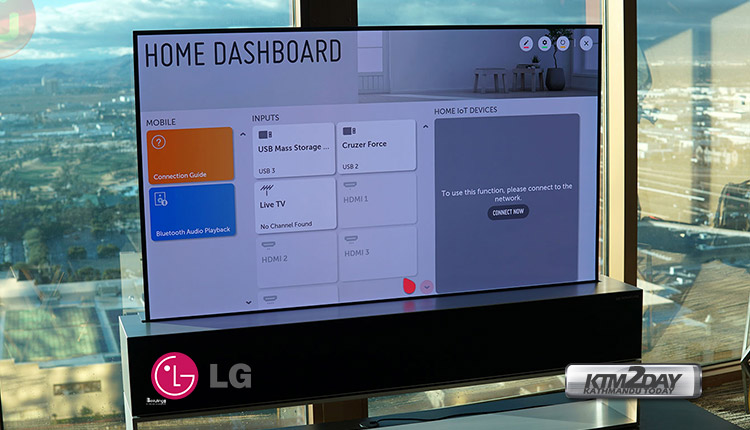 The model shown has a 65 "screen with all the technology of LG's top models, including great contrast and sound system with Dolby Atmos certification.
The ability to open and close the screen has enabled LG to provide three viewing modes, which depend on the area of ​​the screen that is available (which is unwound): Full View, Line View and Zero View.
As the names indicate, Full View refers to the full aperture of the screen and Zero View to the disabled screen. Line View mode partially unfolds the screen for functions such as clock, photos, Mood (to create a relaxing atmosphere) and music playback.