Domestic Airlines reduces fuel surcharge on airfare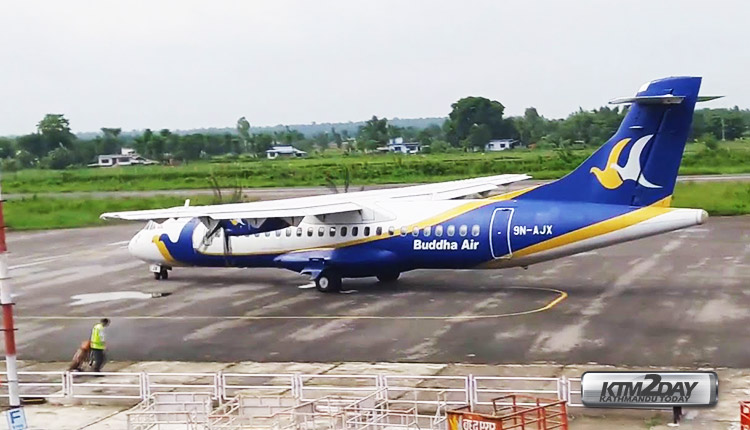 Domestic airlines have reduced fuel surcharge on passenger airfares following the reduction of aviation turbine fuel (ATF) price by the Nepal Oil Corporation (NOC).
The revised fuel surcharge on both trunk and short take-off and landing (STOL) routes will come into effect from Sunday.
According to Airlines Operators Association of Nepal (AOAN) — an umbrella body of domestic airlines operators — the fuel surcharge has been decreased by Rs 90 to Rs 440 on trunk routes and Rs 40 to Rs 340 on STOL routes.
Privately-owned domestic carriers are allowed to review fuel surcharge if price of fuel increases or decreases by at least four rupees per liter. The NOC had reduced ATF price by Rs 10 per liter on Thursday.
Ghanashyam Acharya, spokesperson for AOAN, said that the passengers will be the ultimate beneficiaries when ATF price drops. The total airfare will go down along with the fuel surcharge, he added.
As per the revised fuel surcharge, tickets for mountain flights will now cost Rs 11,300 from Kathmandu.
Similarly, flights to Pokhara, Bharatpur, Biratnagar, Janakpur, and Simara from Kathmandu will costs Rs 5,050, Rs 3,650, Rs 7,550, Rs 4,300, and Rs 3,120 respectively. Likewise, air fares to Bhairahawa, Dhangadhi, Nepalgunj, Bhadrapur and Tumlingtar from Kathmandu will be Rs 6,200, Rs 12,650, Rs 10,000, Rs 9,100, and Rs 6,000 respectively.
Airlines operators had increased airfare in August last year when the NOC had increased ATF price.