Nepal Television upgrades its broadcast to High Definition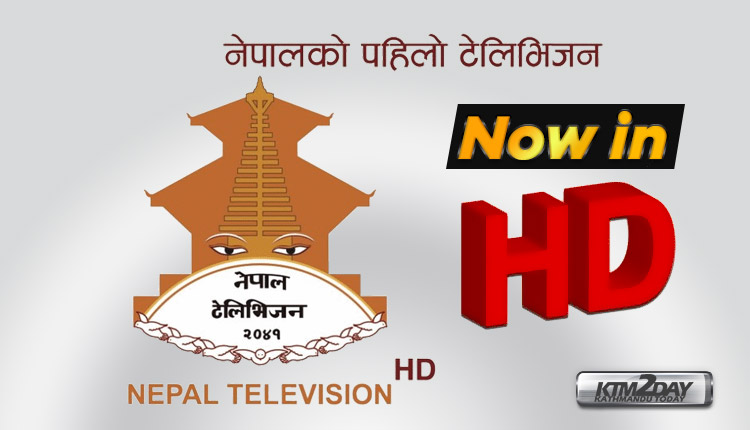 Nepal Television was started in Jan 1985 with few hours of transmission and today serves over 72 percent of the population with terrestrial reach over 50 percent of landmass in Nepal.
As the country's only largest and oldest television channel, NTV is celebrating it's 34th anniversary today.
On the occasion NTV stated that it has upgraded its services into High Definition broadcast for four channels that it's been broadcasting lately for – Nepal Television, NTV Plus, NTV News and NTV Kohalpur.
During the inauguration ceremony , Minister for Communications and Information Technology Gokul Prasad Baskota said that Nepal television has different responsibility as compared to other television channels. He said the NTV is not a government organisation, it is the television of the people.
The Communications Minister said, "There is no government interference on Nepal Television", adding that the government has always been providing support to the Nepal television.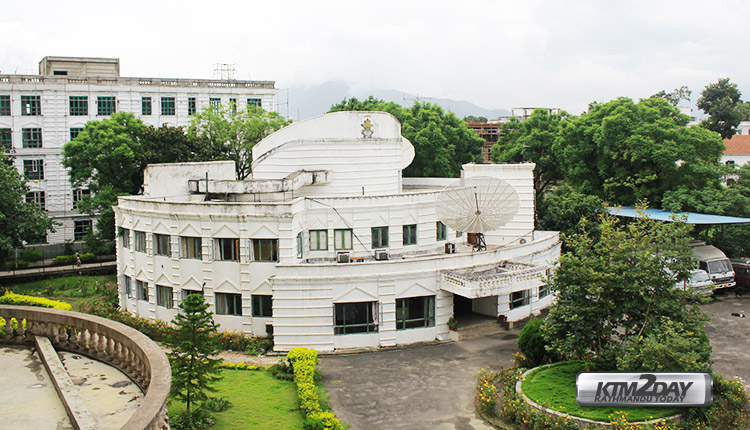 The Communication and Information Technology Minister stressed the need of providing resources to the NTV and making it well-equipped to enhance its competitiveness with other television channels, calling on the NTV staffers to be more professional and hone their expertise, rather than looking up to this or that party or the government minister.
He also suggested that the NTV should go for the public service broadcasting (PSB) model in the six months' time from now. The legal framework for combining the NTV and Radio Nepal into PSB is still awaited.
Chairman of NTV Dr Mahendra Bista said guidelines have been issued for making the television newsroom independent and professional as well as for addressing the national aspirations by being people-centric. He added that although the media should be critical, there is no longer any need now for it to be more pessimistic.
NTV General Manager Govinda Rokka said a year of transformation has commenced for NTV in its content and presentation along with the new technology.
Nepal Television, which has started broadcasting since 2042 B.S., is now broadcasting four channels. Broadcasting of Nepal Television is going through both systems and geosystems. Broadcasting of Nepal Television has reached access to more than 145 countries all over the world. There are 19 broadcasting centers of Nepal Television, which are broadcasting news and programs regularly from Nepal Television, NTV Plus, NTV News channel and Kohalpur Broadcasting Center regularly.