LG's V50 Thinq 5G smartphone debuts at MWC 2019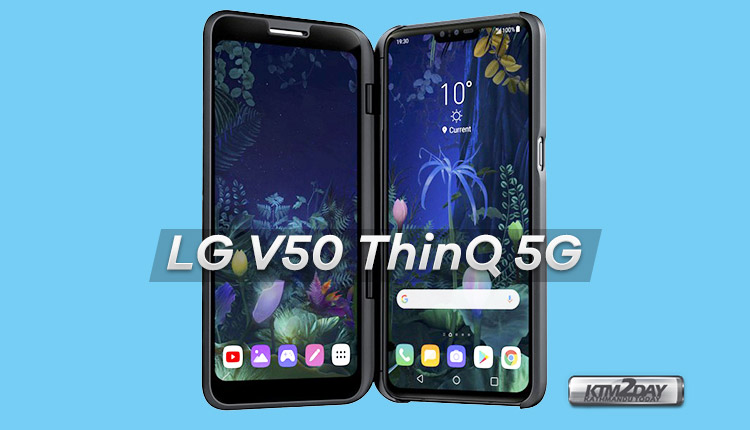 LG enters the 5G era announcing at the MWC 2019 with it's new flagship V50 ThinQ 5G smartphone .It's the Korean phone-maker's first 5G-enabled device, meaning it'll connect to the latest generation of high-speed mobile data. As one of the first few high-end 5G phones, it'll also directly compete with Samsung's recently launched 5G phone, the Galaxy S10 5G. It will be available on Verizon's 5G Ultra Wideband network, T-Mobile and AT&T in the US later in the year.
While some companies like Samsung and Huawei are preparing to launch foldable phones, LG is taking a different approach by introducing a "dual screen" accessory for the V50 ThinQ that lets you add a second screen to the phone.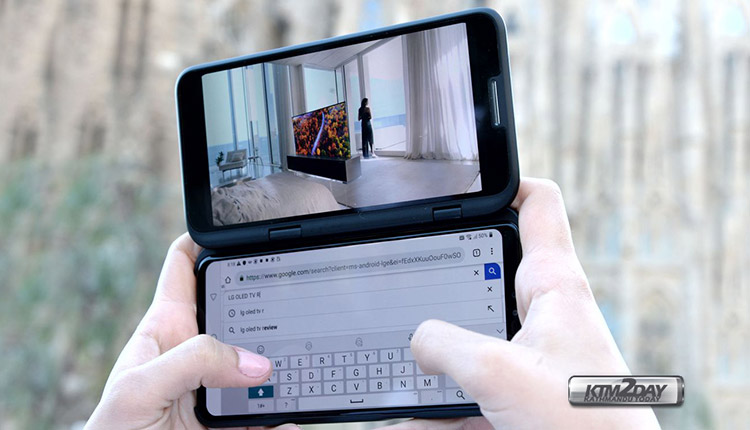 Like 2019's other high-end phones, including the latest Galaxy's, the V50 ThinQ 5G will be powered by Qualcomm's speedy Snapdragon 855 processor. There are also standard features such as stereo speakers, water and dust resistance and will have support for the latest versions of WiFi and Bluetooth, called WiFi 6 and Bluetooth 5.0, respectively.
The phone will have 6 GB of RAM and 128 GB of storage, with support for additional storage available via a microSD card slot. A standard 3.5mm headphone jack is present and the smartphone is run by a 4,000-mAh battery that should help ticking the smartphone with 5G power drain.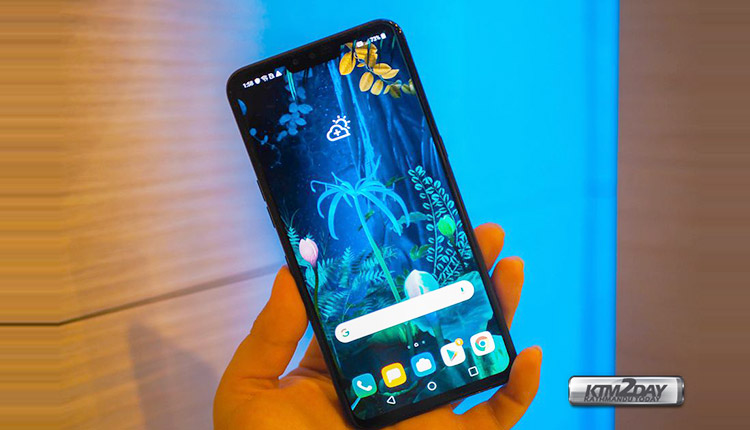 Specs on the phone include a high-resolution 6.4-inch OLED display and five cameras, three on the rear and two on the front. The three lenses on the back include a 16-megapixel wide angle sensor, 12-megapixel standard lens and a 12-megapixel telephoto lens for zoom.
An 8-megapixel sensor on the front allows for standard shots while a second 5-megapixel lens allows for wide angle, group selfies. Both the front and rear cameras can take photos in portrait mode, which blurs out the background of the subject for more artistic images. New in the V50 ThinQ is a "Portrait Video" mode, which should provide a similar effect for videos.
For more specs, check out the chart below to see how the V50 compares to LG's other newly announced premium phone, the G8.
LG V50 THINQ 5G

VS

LG G8 THINQ
| | LG V50 ThinQ 5G | LG G8 ThinQ |
| --- | --- | --- |
| Display size, resolution | 6.4-inch OLED; 3,120×1,440 pixels | 6.1-inch OLED; 3,120×1,440 pixels |
| Pixel density | 564 ppi | 564 ppi |
| Dimensions (Inches) | 6.26 x 3.0 x 0.33 in. | 5.98 x 2.83 x 0.33 in. |
| Dimensions (Millimeters) | 159.1 x 76.1 x 8.3 mm | 151.9 x 71.8 x 8.4 mm |
| Weight (Ounces, Grams) | 6.46 oz.; 183g | 5.96 oz.; 167g |
| Mobile software | Android 9.0 | Android 9.0 |
| Camera | 12-megapixel (standard), 16-megapixel (wide-angle), 12-megapixel (telephoto) | 12-megapixel (standard), 16-megapixel (wide-angle) |
| Front-facing camera | 8-megapixel (standard), 5-megapixel (wide) | 8-megapixel |
| Video capture | 4K | 4K |
| Processor | Qualcomm Snapdragon 855 | 2.84GHz octa-core Snapdragon 855 |
| Storage | 128GB | 128GB |
| RAM | 6GB | 6GB |
| Expandable storage | 2TB | 2TB |
| Battery | 4,000 mAh | 3,500 mAh |
| Fingerprint sensor | TBD | Back |
| Connector | USB-C | USB-C |
| Headphone jack | TBD | Yes |
| Special features | 5G connectivity; water resistant (IP68); wireless charging, Quick Charge 3.0 | 3D scanning and motion capture with facial recognition, Air Motion and HandID; bone-induction receiver; water resistant (IP68); wireless charging; Quick Charge 3.0 |