Oppo shows off it's version of Folding Smartphone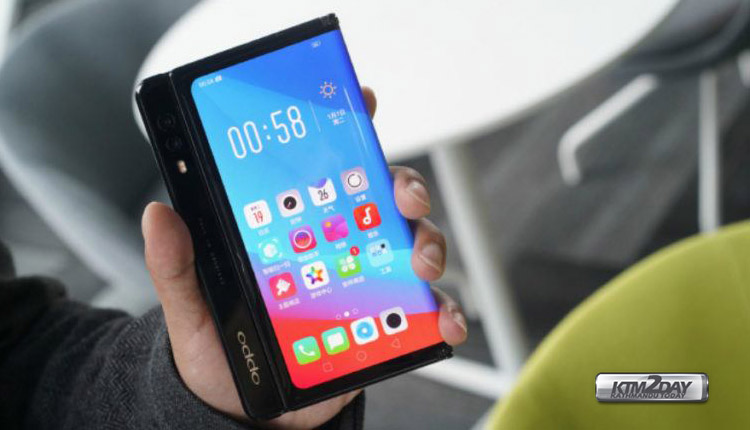 The main highlight of this year's MWC 2019 is undoubtedly on foldable smartphones. After being able to discover Galaxy Fold and Huawei Mate X , Oppo does not want to feel less and shows its device … perhaps all too similar to the just announced Mate X.
The vice president of Oppo through a post on Weibo showed a prototype of a foldable device in action . It uses almost the same folding mechanism and design as shown by Huawei yesterday.
As per the images posted by Shen on Weibo, the prototype of the foldable phone by Oppo offers an outward-wrapped flexible display that provides two screens when folded and a single screen experience when unfolded. This seems similar to the Huawei Mate X that offers an 8-inch display when unfolded.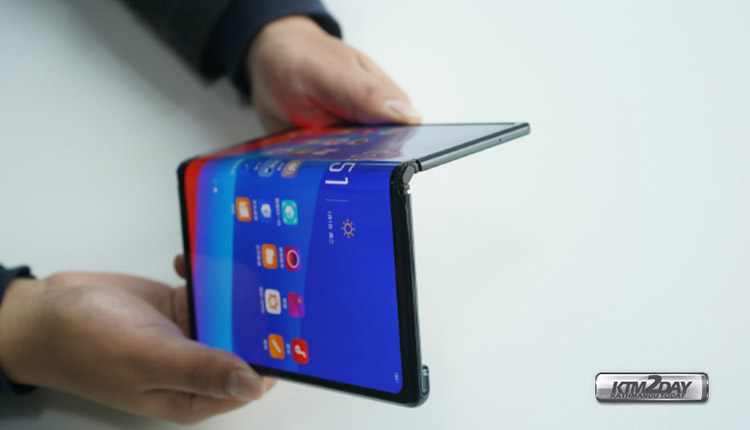 In addition to the flexible display panel, the foldable phone prototype appears to have a thick bar on one side that includes a camera module. It is likely that the phone would let users capture selfies and landscape shots using the same camera module — just as the Mate X. Also, there isn't any notch or cutout when unfolded, unlike the Samsung Galaxy Fold that has a notch for the selfie camera module.
The camera module on Oppo's foldable phone prototype also appears to have a dual-LED flash. Furthermore, the thick bar has Oppo branding.
The prototype appears to have a new ColorOS version backed by Android. Moreover, Shen has asked Weibo users whether they want Oppo to kick off the mass production of the new foldable phone. This points to the prototyping stage of the new model.
However, Oppo did not disclose any technical specification of its folding device.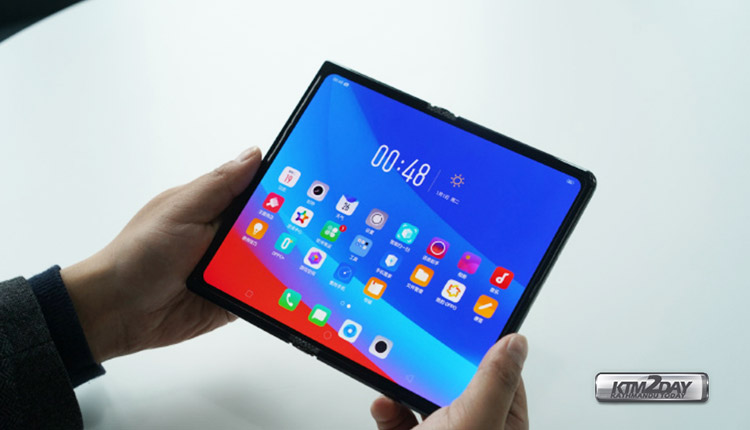 It is quite an early stage to comment on the price of the foldable phone by Oppo. However, if we look at the price of € 2,299 of the Huawei Mate X and $1,980 of the Samsung Galaxy Fold, the new Oppo phone would be priced at similar price point.
Oppo will only consider mass production of its foldable phone when demand is met. Whether Oppo starts the production of its foldable phone or not, it's quite clear that several other manufacturers will soon start making their own foldable phone with a similar design and similar hinge setup. If that happens, we can also expect to see the price of these phones come down from their current mark of $2,000.