Energizer Power Max P18K Pop features a pop-up camera and 18,000 mAh battery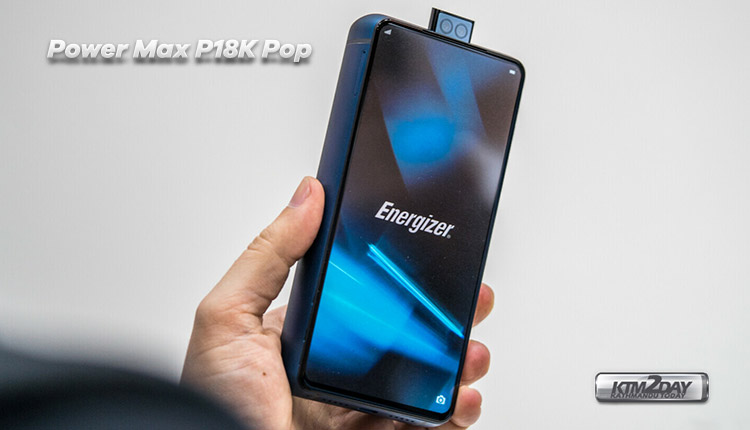 As announced at the end of January 2019, the French company presented its smartphone Energizer Power Max P18K Pop at the 2019 Mobile World Congress (MWC) .
Avenir Telecom(Energizer licencee) plans to launch a smartphone with 18,000 mAh battery under its brand name Energizer. The disadvantage of the Power Max P18K Pop is not just the never-ending name,the device is so big and heavy it's like holding a brick in your hand.
The device main highlight is in its battery which has a nominal charge of 18,000 mAh, which is sufficient for two days of video viewing or a standby time of 50 days.
The Power Max P18K Pop is huge, with 18 mm thickness and weighs 470 grams, which is more than three times than that of a traditional smartphone.
The smartphone after few minutes is no fun to use as the weight drags down on the usability of the device. The thickness of the device also negatively impacts the way it can be carried on pockets as other smartphones on our daily lives. Probably the best choice to carry Power Max P18K Pop around is in a backpack or a bag.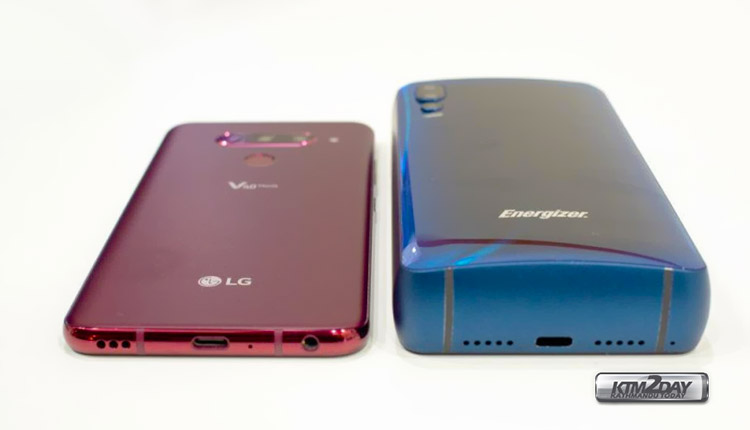 The battery of the Power Max P18K Pop requires around 9 hours of time to fully recharge with the supplied charger.
In terms of hardware, the Power Max P18K Pop is run by a Mediatek Helio P70 SoC, and the main memory is 6 GB. It has a internal storage of 128GB, a fingerprint sensor, dual SIM support, and a pop-up dual selfie camera .The smartphone supports LTE and Wi-Fi 802.11ac, Bluetooth of version 5.0.
The device comes with Android 9.0 Pie with custom UI skin on top that uses Enegizer's own set of app icons. There is a presence of a fingerprint reader installed on the right edge of the device.
The "pop" in the name of the smartphone denotes that this device comes with extendable front camera, which is also now a industry nomenclature for 'Pop-Up Camera'. Instead of installing a camera on the front panel, the manufacturer has housed it in an extendable module. This has the advantage that the 6.2-inch LCD with a resolution of 2,280 x 1,080 pixels can take almost the entire front.
On the camera department, the Power Max P18K Pop's rear cameras come in at 12MP+5MP+2MP and a pop-up dual selfie camera of 16MP+2MP.
The Power Max P18K Pop price will be set at 599 euros (~$680) when it's launched in Europe this June.
ENERGIZER POWER MAX P18K POP – Specification
| | |
| --- | --- |
| Display | Full HD 6.2-inch LCD 19:9 aspect |
| SoC | Mediatek Helio P70 12nm Octa-core (2.0 GHz) |
| RAM | 6 GB |
| Storage | 128 GB  + microSD |
| Cameras Rear | 12 MP + 5 MP + 2 MP |
| Cameras Selfie | 16 MP + 2 MP |
| Battery | 18,000mAh with reverse wireless charging |