Microsoft HoloLens 2 augmented reality headset unveiled at MWC 2019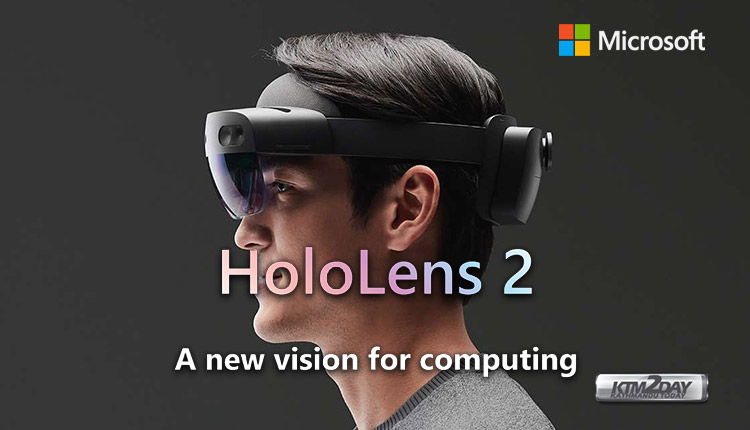 Microsoft unveiled the new version of the HoloLens Augmented Reality headset at MWC 2019.
The Redmond company guarantees that the HoloLens 2 is already ready to use in business environments, whereas the previous version was more destined for developers.
The new Augmented Reality headset "knows" where the user is looking, can recognize hand gestures and has a wider field of view. The goal is to blend graphics and real-world elements, providing a better user experience.
In the original version, one of the main criticisms it faced was that the field-of-view was quite narrow leaving users dissatisfied with the immersive experience.With HoloLens 2, Microsoft has worked hard to improve both the resolution of the display and its field-of-view, resulting in a more immersive and believable experience.
Another change is the screen resolution, which goes from the equivalent of 720p to 2K for each eye. Microsoft also explained that it has revamped the design of headset fitting system to avoid discomfort in prolonged use.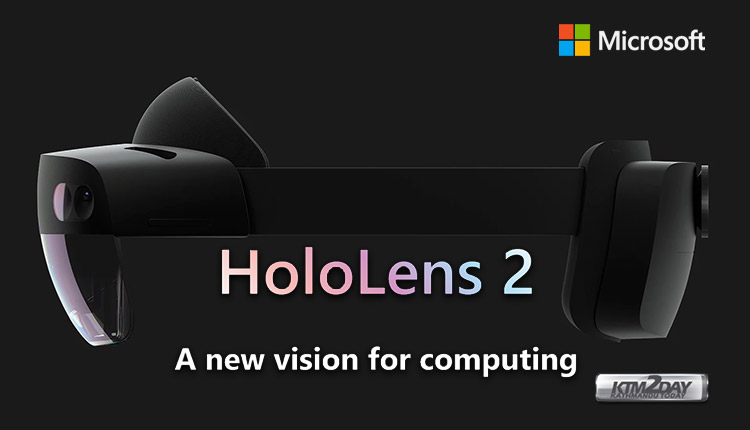 Microsoft has also introduced iris recognition, allowing the machine to identify its wearer and automatically log them into their account.
During the presentation at the Mobile World Congress in Barcelona, ​​Microsoft showed a user playing individual notes on a virtual piano, loading and moving buttons and levers in a graphical environment to produce changes and interaction between the user and an avatar in a project with drawings and other materials.
"While improving the security and design will be major pluses, Microsoft will need to ensure there are durable and rugged models from partners for industrial applications and that it works well on a range of wi-fi signals for it to have mass appeal and overcome previous problems.
"In time, we would expect a 5G HoloLens model will arrive as well."
The Enterprise Edition of HoloLens 2 has been priced at $3,500 (£2,680), which represents a 30% reduction over the previous version.
Kinect Depth camera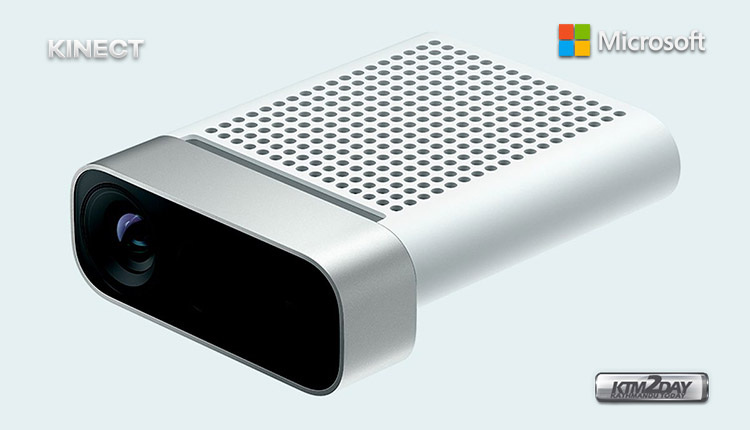 Microsoft also unveiled a new version of its Kinect depth-sensing camera. Earlier releases were designed for its Xbox games consoles but were adapted for other uses.
The new 4K resolution edition is targeted at non-gaming uses such as detecting when patients have fallen out of a hospital bed or detecting problems on a factory assembly line. It will cost $399.