Bugatti La Voiture Noire features 1,500 hp motor priced at $12.5 Million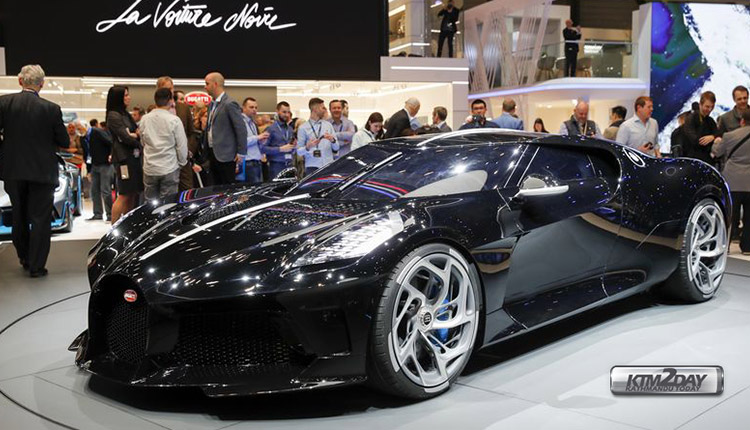 To celebrate 110 years of history , Bugatti launched La Voiture Noir, an exclusive model, and within reach of few buyers. This all-black car has hit the market for a base price of $ 12.5 million and the brand says it already has a buyer. Although identity is unknown, Bloomberg says it could be the former president of Volkswagen , a car collector.
Black color, sports line and a minimalist aesthetic , is thus the new automobile of the French brand, described by the president himself. Stephan Winkelmann wants to bring speed, technology, luxury and aesthetics into a new era. "It's much more than a modern interpretation of Jean Bugatti's Type 57 SC Atlantic. This is an aesthetic party, "he said.
All components have been manufactured by hand, the body is one piece and the car has six exhaust pipes. A 16-cylinder engine with 1,500 horsepower that "is the heart of the vehicle". "There is no other car in the world with such an engine," said the president.
This machine is for sale for 12.5 million dollars (11 million euros) , which would buy about 300 Tesla Model 3s and according to Bugatti, already has a buyer. The Bloomberg points Ferdinand Piëch, former president of Volkswagen and car collector as a potential future owner.