Jeep Renegade, Compass Plug-In Hybrids Revealed With 240 HP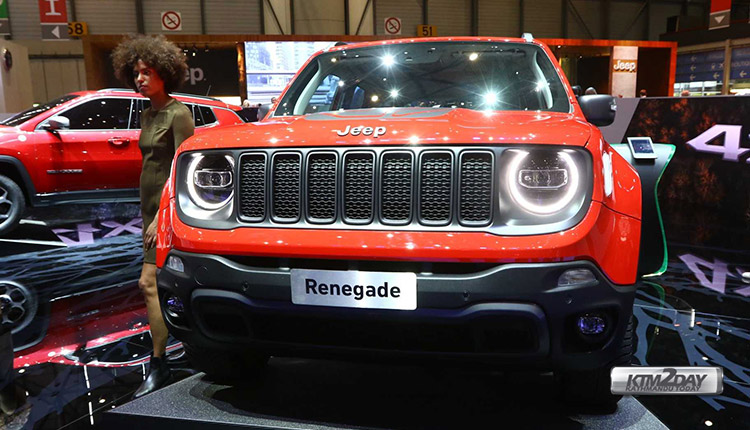 Just yesterday morning in Geneva the new electrifying version of the Jeep range was presented in world premiere.
The company has thus unveiled the plug-in hybrid variants of Compass and Renegade , named with the abbreviation 4x4e , the models will be launched on the market by the end of 2019 and will boast an autonomy declared by the same manufacturer of about 50 km. The new hybrid Jeeps presented at the Show will be made with the same platform and also the same electrified engines. The engine already present in the 1.3 T4 range has been revolutionized on these models, in fact the four-cylinder turbo is flanked by the additional electric motor. The same will be powered by a lithium-ion battery and mounted on the rear axle.
Different possibilities of power supplied by the various versions of the Renegade 4x4e plug-in hybrid, between 190 and 240 hp, with a shot from 0 to 100 km / h reached in about 7 seconds and instead in electric mode the autonomy is 50 km and can reach a top speed of 130 km/h. Even the new hybrid Jeep Compass will boast similar performance and the emissions declared by both models are less than 50 g CO2 per km.
Off-road driving is even better , the new electric all-wheel drive of the two hybrids improves the performance of the cars on off-road routes. Excellent levels of traction guaranteed even on the most demanding bottoms thanks to the high torque of modern electric motors. The rear axle is not moved by the transmission shaft connected to the thermal engine but instead is moved directly by the electric unit, and this allows to manage the torque delivery in a much more functional and precise way.
A brief mention also to the aesthetic details of the new Jeep Compass and Jeep Renegade hybrid plug-ins. First of all, the door that hides the recharging socket and 4x4e logos, but also inside we can see new elements such as the instrument panel and the Infotainment specific for these versions. The driver, thanks to the new systems, will in fact have the ability to manage the operation of the hybrid in an optimal manner and control everything thanks to the buttons that have been inserted in front of the lever of the automatic transmission. The new electrified cars of the company are ready to be launched on the market and in these days will be visible in absolute preview at the Geneva Motor Show.