Kia Reveals New e-Soul For Europe: Two Battery Options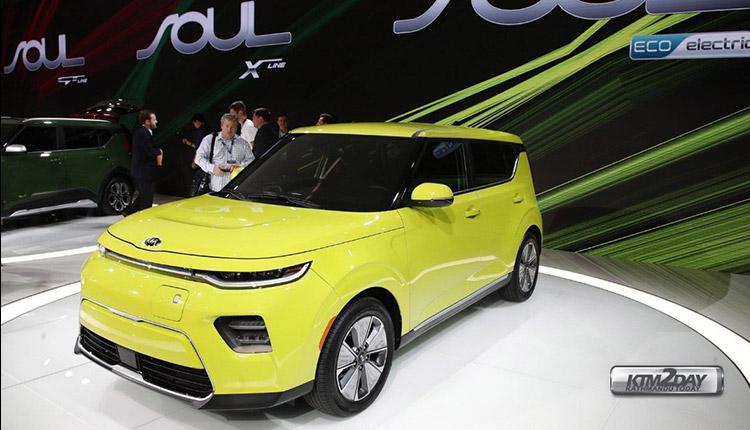 Kia arrives at the Geneva Motor Show with the second generation of electric cars – Soul which already made a presence at the Los Angeles Auto Show. The European version will be offered in two versions, which shares batteries/powertrains with Kia e-Niro and Hyundai Kona Electric:
Long-range: 64 kWh battery and 150 kW electric motor
Standard: 39.2 kWh battery and 100 kW electric motor
The new zero-emission compact vehicle aims to further strengthen the list of the Korean company with a new design that aims to give a more important weight to sales of electric vehicles in 2019.
The Long-range version will be able to go 452 km (280 miles) according to WLTP test cycle, compared to an EPA rating of 243 miles (391 km) in the U.S. The Standard version will go 277 km (172 miles) WLTP.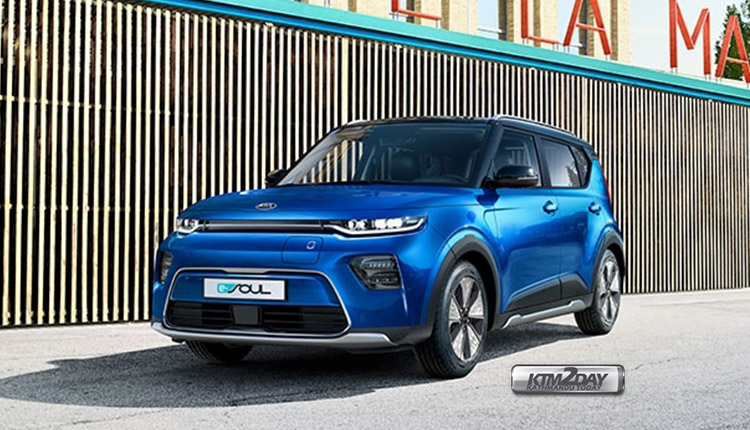 Kia boasts that the new battery cells have 25% higher energy density (250 Wh/kg vs 200 Wh/kg), while the new powertrain is 30% more efficient than "Europe's current best-selling electric car" – the Nissan LEAF we guess.
The new electric Soul breaks with CHAdeMO and is equipped with CCS charging inlet for DC fast charging (up to 100 kW) and AC charging (single-phase 7.2 kW). The 20-80% fast recharge should take about 42 minutes.
Both versions will be covered in Europe by a 7-Year, 150,000 km warranty.
Outside, the e-Soul has a boxy look that's similar to its predecessor, despite the fact every exterior panel is 100% new. The fresh take on a classic design includes highlights like available LED lighting and a smoothed-over grille. There's also an optional SUV package that adds rugged accessories such as skid plates, wide wheel arches and body cladding.
The interior, which has also been redesigned, features what Kia calls an "acoustic-inspired" theme, complete with an available Sound Mood Lighting System that pulses to whatever music plays through the audio system.
The e-Soul is the first Kia in Europe to be offered with the UVO Connect telematics system. Further connectivity is provided through a 10.25-inch touchscreen media center with integrated Apple CarPlay and Android Auto. A thin film transistor (TFT) LCD instrument cluster provides vehicle information to the driver.
Like most new vehicles, the e-Soul comes with advanced driver assistance equipment. Typical features – such as Smart Cruise Control and Blind Spot Warning – are bundled together in Kia's Advanced Driver Assistance Systems (ADAS) suite. Kia's 'level two autonomy' technology, Lane Follow Assist (LFA), is also available. The system uses camera and radar sensors to control acceleration, braking and steering in certain situations at speeds of up to 130 kph (80 mph).
With level two autonomy and an impressive all-electric range, the Kia e-Soul should be a worthy contestant in the fiercely competitive EV race.
Kia e-Soul specs:
Long-range battery pack
64 kWh lithium-ion polymer battery (180 Ah of capacity and 356 V of nominal voltage, 170 kW power output)
Range WLTP: 452 km (280 miles). U.S. version was rated by EPA at 243 miles (391 km)

Energy consumption WLTP: 157 Wh/km
Energy density (cell) 250 Wh/kg
150 kW (@ 3,800 – 8000 rpm) and 395 Nm (@ 0 – 3,600 rpm) permanent magnet AC synchronous motor
0-100 km/h (62 mph) in 7.6 seconds
Top speed: 167 km/h (104 miles)
on-board charger 7.2 kW
CCS DC fast-charging capability as standard – from 20% up to 80% capacity in just 42 minutes from a 100 kW DC fast-charger
Weight: 1,682 kg (Curb weight) and 2,180 kg (Gross weight)
Luggage capacity (litres, VDA):

Behind second row 315
Behind first row 1,339
Standard battery pack
39.2 kWh lithium-ion polymer battery (120 Ah of capacity and 327 V of nominal voltage, 104 kW power output)
Range WLTP: 277 km (172 miles)
Energy consumption WLTP: 145 Wh/km
Energy density (cell) 250 Wh/kg
100 kW (@ 2,600 – 8000 rpm) and 395 Nm (@ 0 – 2,400 rpm) permanent magnet AC synchronous motor
0-100 km/h (62 mph) in 9.6 seconds
Top speed: 156 km/h (97 miles)
on-board charger 7.2 kW
CCS DC fast-charging capability as standard – from 20% up to 80% capacity in just 42 minutes from a 100 kW DC fast-charger
Weight: 1,593 kg (Curb weight) and 2,025 kg (Gross weight)
Luggage capacity (litres, VDA):

Behind second row 315
Behind first row 1,339