Pininfarina Battista: The 1,900 hp electric hypercar worth $2 million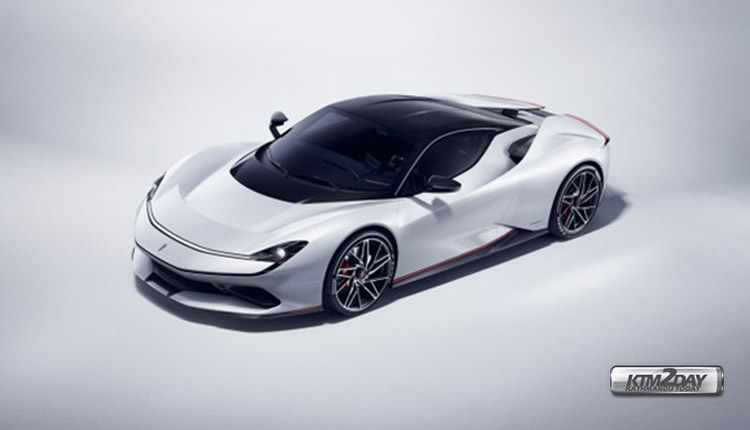 1,900 HP and 2,300 Nm of torque –  this is enough to identify the new 100% electric hypercar of Pininfarina : Battista , from the baptismal name of the founder "Pinin" Farina, is the first model of the Automobili Pininfarina brand .
What we see in the world premiere at the Geneva Motor Show is, however, a well designed "Italian" car, starting with the style, realized by drawing heavily on the heritage of Pininfarina, which has designed more than 100 Ferraris.
Highlights
An all-electric car is laying claim to be the world's fastest accelerating street-legal car.
The Pininfarina Battista has 10 times the power of a 5-series BMW.
The car's maker Automobili Pininfarina is now owned by Indian multinational Mahindra Group.
It resembles the details of the Ferrari, thanks to the curvy lines drawn by the aerodynamics , while in other parts are obvious references to other models designed by the workshop, starting from Cisitalia 202 of 1947. The influences are many, also because engineers and designers of the team that developed the car have dealt with the likes of Bugatti Veyron and Chiron, Ferrari Sergio, Lamborghini Urus, McLaren P1, Mercedes AMG-Project One, Pagani Zonda and Porsche Mission E. Overall, the proportions then recall the Rimac C_Two electric hypercar , after all, the car was built in collaboration with Rimac.
In particular, the electric powertrain has 4 engines installed at the wheels : the result is four-wheel drive, plenty of horsepower, a couple that pulls up the asphalt and above all the acceleration values ​​of record: less than 2 seconds for the 0-100 km / h, 12.6 seconds for the 0-300 km / h and a top speed of 350 km / h , thanks also to the special tires supplied by Pirelli. Simply, the most powerful car ever designed and built in Italy. And then there is the 120 kWh battery pack , integrated into the floor, which leads to an estimated autonomy of 450 km .
In this regard, the car will be hand built and produced in a maximum of 150 units at the Cambiano plant , the historic site of Pininfarina just outside Turin. The first deliveries will take place in 2020 at a stellar price of 2 million euros . Battista is the first example of a future range of luxury automobiles with the Automobili Pininfarina brand, for which the company is preparing a sales network with showrooms all over the world.