Hyundai Sonata 2019 unveiled at Geneva Motor Show set for April launch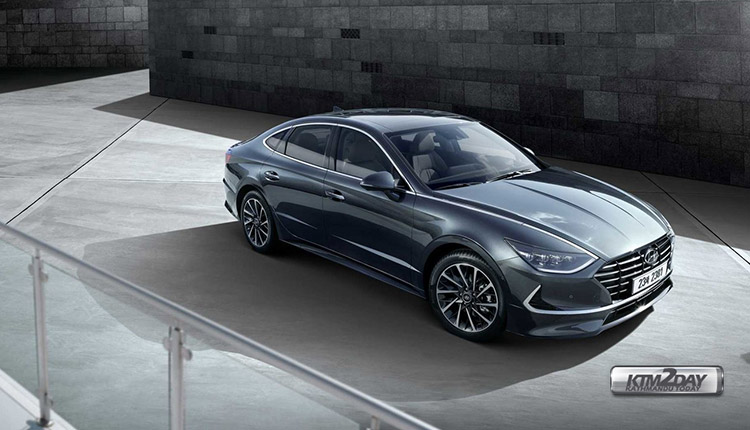 While the vast majority of manufacturers are focused on presenting their innovations at the Geneva Motor Show that opened yesterday its doors to the press, Hyundai has decided to bring forward the first images and information about its future Hyundai Sonata 2019 , given to be presented in April.
The new Hyundai Sonata , which the brand calls a four-door coupe and is the eighth generation of the model, will be officially unveiled at the next New York Motor Show and takes inspiration from the Le Fil Rouge prototype shown last year in Geneva.
This sedan premieres the design concept that Hyundai calls 'Sensuous Sportiness', and stands out from the roof-line that descends to the rear, a marked line of arched waistline, imposing frontal with grille of cascade type, muscular hood, LED headlights, chrome accents or pilots visually joined by a horizontal strip on the trunk lid.
As for measures, the new Sonata is 4.5 centimeters longer than the current one (4.9 meters, therefore), 3 centimeters lower, 2.5 centimeters wider and also gains 3.5 centimeters of wheelbase .
Finally, the passenger compartment is highlighted by a digital instrument panel , an interesting steering wheel that the brand says has a look similar to the controls 'horn' of an aircraft, multimedia screen integrated into the dashboard, details in chrome finish or various options of fabric or leather upholstery in different shades. For now, not much information has been available until the launch of this sedan which is scheduled to take place next month in April.