Italdesign Da Vinci concept is a blend of science, art and tribute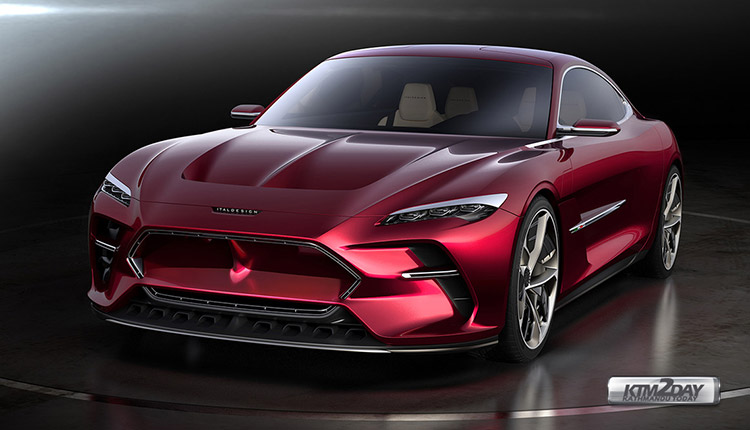 In honor of the 500th anniversary of Leonardo DaVinci's death, Italdesign is showcasing a new car named after the great master. A battery-electric Gran Turismo that seats four, the "project for the future" conceptual is nearly production-ready.
Designed and developed in the turquoise plant of Moncalieri (Italy) of Italdesign, this DaVinci Concept, despite being a prototype, is closer to a production model according to its creators. However, it remains to be seen whether it will eventually lead to a serial model as will happen with the sculptural Hispano Suiza Carmen , another electric GT that has been seen in Geneva.
The DaVinci Concept has been conceived to house an electrical mechanic , formed by two propellers associated to each of its axes, which make it all-wheel drive. However, they have also developed a variant that can house a thermal mechanic, specifically a V8 4.0-liter engine.
With dimensions of 4,981 millimeters long and 2,124 millimeters wide, the Italdesign DaVinci Concept boasts a battle of nearly three meters, accommodating four occupants inside, and its ground clearance is only 12 centimeters.
The design language of Italdesign is present in its fluid and elegant shapes, displaying a powerful frontal where we find the characteristic hexagonal grille of the Italian firm, first released in the prototype Italdesign GTZero unveiled in Geneva in 2016, which is framed on its sides by two generous air intakes and a lower lip, as well as two sharp optics.
In the rear, it dominates a giant raised rear diffuser and integrates four OLED hexagonal headlights arranged two by two, while its sideline is as beautiful as it is distinguished, with a roof that flows to its short cut tail, like a good GT that it is.
The interior of the Italdesign DaVinci Concept is accessed through two doors of seagull wings , and in it they send minimalism and technology in equal parts. Completely covered in Alcantara, the interior is dominated by no less than three digital screens : one that integrates the instrumentation, another located in front of the driver and a third that is arranged in the central tunnel.
The latter operates as a multimedia display, in addition to managing various parameters of the car. Another extravagance that surely we will not find in the production version, of arriving, are the digital digital controls integrated into the dashboard , from which the air conditioning system is operated.
There is no doubt that this prototype is one of the most outstanding beauties that we have seen in the Swiss exhibition and we would love to see it come true.