No Boeing 737 MAX aircraft to be seen in Nepali skies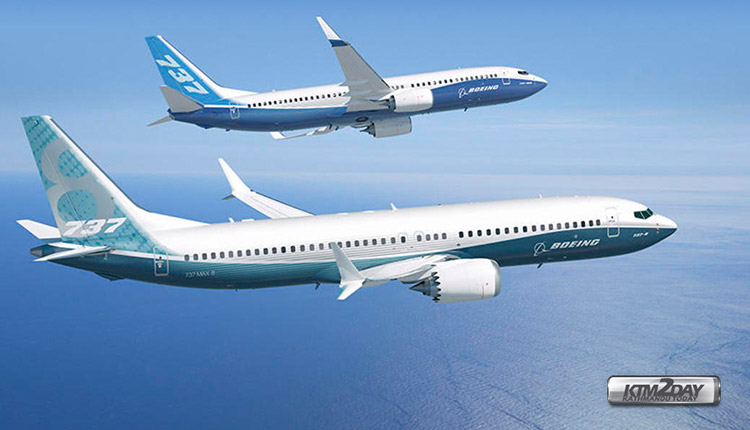 No Boeing aircraft of 737 MAX series will fly in Nepali skies, as China and India, the two countries with which Nepal's airspace is linked, have banned the planes from flying into their territories.
China was one of the first countries to ban operation of aircraft of that model in its airspace. India followed suit on Tuesday. With this, operation of 737 MAX jets has automatically come to a halt in Nepal because an aircraft needs to fly into and out of Nepal through airspace of India or China.
However, the Civil Aviation Authority of Nepal (CAAN), the aviation sector regulator, has not taken a formal decision on the matter.
"We are holding talks with concerned stakeholders on whether to ban the aircraft from entering Nepal. We will examine the international scenario and take further action," said CAAN Deputy Director General Rajan Pokharel.
The CAAN has said that no 737 MAX aircraft operate in Nepal. Nepali airline companies do not own 737 MAX series aircraft. However, Singapore-based Slik Air was flying those planes to Nepal. But after Singapore put a ban on operation of 737 MAX, the airline company has started using other aircraft to ferry passengers to and from Nepal, according to Pokharel.
An aircraft of this series belonging to Ethiopian Airlines had crashed on Sunday a few minutes after taking off from Addis Ababa, killing all 157 people on board. It was second such tragedy in five months involving the aircraft of that series, following an October crash in Indonesia that killed all 189 passengers and crew members on Lion Air Flight 610.
The aircraft manufacturer, Boeing, is facing questions over the safety of its 737 MAX 8 jets as Ethiopian Airlines joined carriers in China and elsewhere in grounding the planes after their second fatal crash in months. "We are very much concerned about aviation safety issues and always follow the international standard," Pokharel said.
Airlines companies and regulators in many countries have grounded the model. Some of the countries that have banned operation of 737 MAX are: Singapore, China, India, the UK, Germany, France, Mexico, Brazil, Argentina, Indonesia, Turkey, Ireland, Australia, Ethiopia, South Africa, Malaysia, Oman, Morocco and Mongolia. However, Boeing and the US government insist that 737 MAX planes are safe.