MTPD books 809 taxis for fare evasion case in a month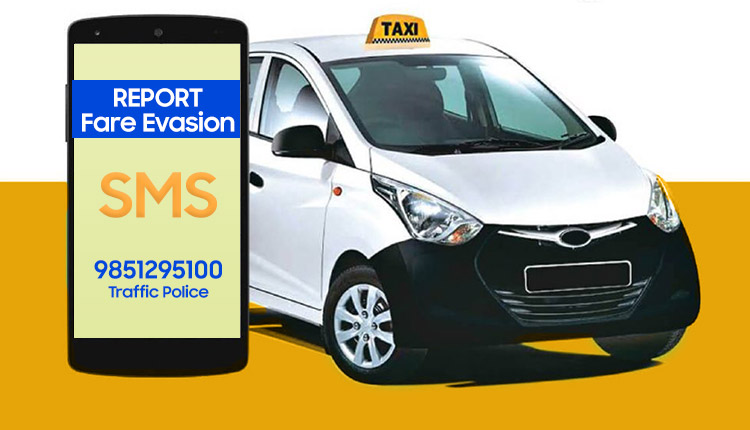 Despite the recent police crackdown, cabbies continue to fleece passengers in Kathmandu valley.
Metropolitan Traffic Police Division said it booked as many as 809 taxi drivers over a period of one month (mid-March to mid-April) for violating traffic rules.
MPTD In-charge Senior Superintendent of Police Basant Kumar Pant said the law enforcement agency had intensified action against unscrupulous cabbies as they showed no sign of adhering to the rules.
Traffic personnel, both in uniform and civil dress have been deployed in busy areas, including hospitals and bus parks to monitor rule violations like operating taxis without the mandatory seal on fare-metre, refusal to provide short distance service to passengers, tampering with and using defunct meters and bargaining over fare without turning on the meter.
Of the cabbies found on the wrong side of the law during the last one month, 781 were penalised for bargaining with passengers and refusing to provide service by turning on the fare-meter, 21 had tampered with the meter and seven were operating taxis by replacing the black registration plate with red one against the permit granted to them.
Traffic police have been keeping a close eye on taxis in the daytime and at night when they try to fleece passengers taking advantage of emergencies and non-availability of public vehicles.
The crackdown was aimed at deterring cabbies from overcharging and cheating commuters.
Police had booked 4,518 taxis in the fiscal 2016-17 and 8,120 in the fiscal 2017-18 for their involvement in various offences. Many of the cabbies were repeat offenders.
Around 10,000 taxis operate in the valley. If the data of unscrupulous taxi drivers are analysed, hardly a few cabbies can be found doing their business honestly.
According to MTPD, on an average, 30 cabbies are booked on a daily basis for fleecing commuters.
MTPD has appealed to passengers to call the Traffic Control Room (103) or send SMS to 9851295100 or file a complaint through MTPD's Facebook page to initiate action against fraudulent taxi drivers.
Cabbies who refuse to serve passengers by turning on fare-metre are referred to the Transport Management Office for action and are fined Rs 2,000.
Similarly, if a taxi driver is found operating with a tampered meter, the National Bureau of Standards and Metrology may impose a fine of up to Rs 5,000, along with a warning in the first instance.