Galaxy S9, S10, and Galaxy Tab S5e now have Linux on DeX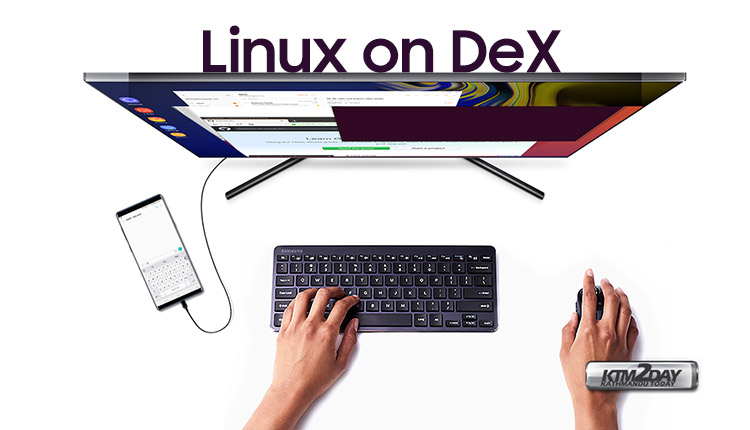 Samsung was already working with a closed-down version of Linux on the DeX platform, called Linux on DeX, since last year .  Samsung introduced DeX with Samsung Galaxy S8 and S8+, back in 2017. The South Korean giant envisioned DeX as the answer to the missing desktop UI of Android. Users need a special docking hardware, namely 'DeX Station', to dock the phone and connect peripherals like a monitor and keyboard-mouse combo to enjoy the seamless desktop like experiences.
This version of Ubuntu is changed to run on ARM processors, which are the ones that equip the devices added in this update, along with the previous ones. Before it, only Galaxy Note 9 and Tab S4 were compatible, but now the brand guarantees that even the intermediate Tab S5e can run without problems – it has a Snapdragon 675 and works with 4 GB or 6 GB of RAM.
Linux on DeX delivers a much closer experience to a PC than DeX itself, which is just an altered Android interface and has all the limitations of an operating system made for smartphones. Ubuntu, even in the ARM release, gives you access to the world of Linux applications and the goal is to help developers create apps for mobile devices .
Even with a development focus, it is tempting to run a computer operating system on a Tab S4, which has quite powerful hardware with the Snapdragon 835. Just remember that battery life will certainly be affected by the heavier usage of the device.
Galaxy devices supported
Android Oreo
Note9
Tab S4
Android Pie
Note9
S9 & S9+
S10, S10e, S10+, S10 5G
Tab S4
Tab S5e
If you have one of these devices listed above and are interested, just go to this link and follow the installation instructions. Finally, it's worth remembering that some of these devices have 4 GB of RAM and the amount is not comfortable for a complete computer operating system – which easily has more than that.