Cross-border petro pipeline-laying on full swing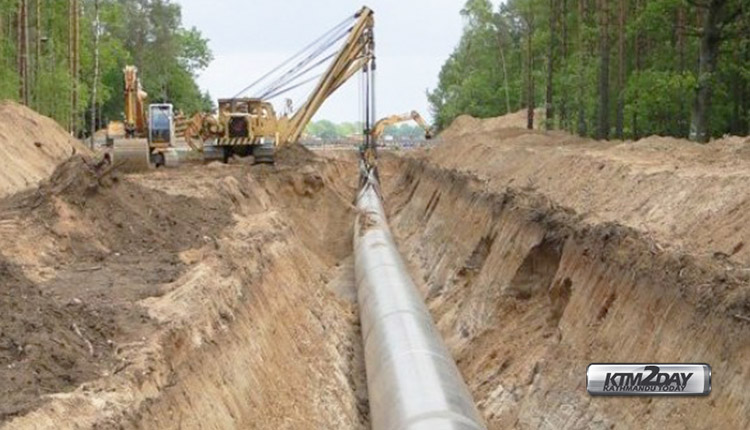 The laying of underground petroleum pipeline from Motihari, India to Amlekhgunj, Nepalgunj is taking place in a high pace.
Pipe-laying for the much-awaited cross-border petroleum project has remained only in 5-km area within the Parsa National Park. As of now, it has been carried out in 65-km out of 70-km pipeline.
As 9-km of the pipeline-laying area falls in the Parsa National Park, the task of chopping off 6,500 standing trees there is taking place with high speed, said Sharad Poudel, engineer of petroleum pipeline expansion project Simara.
Tree cut-down followed by pipe-laying has been done in four-km areas within the national park and the task would continue in remaining area soon, he added. Preparation is underway to import petroleum products via pipeline by coming mid-June.
Ashok Kumar Ram, Assistant Conservation Officer, shared that the Nepal Oil Corporation has compensated around Rs 13.97 million to re-plant 147,200 saplings within the national park area where the trees have been cut down in course of the expansion of pipeline.