Royole Flexpai, world's first foldable smartphone sold out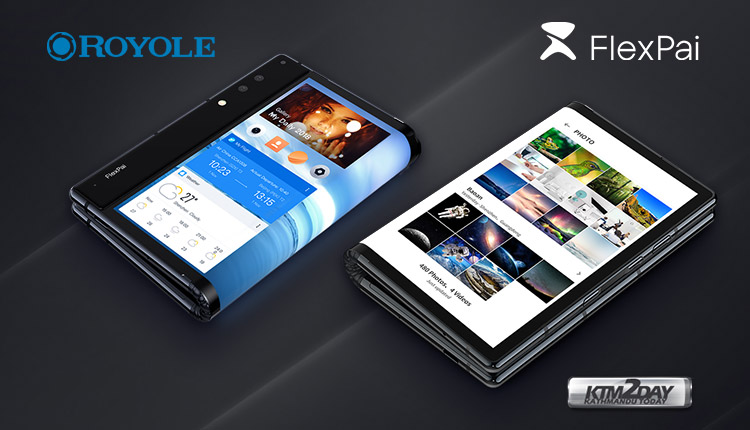 When last year in November, Royole Flexpai showcased the world's first foldable smartphone – tech giants like Samsung and Huawei were struggling to build one. Flexpai not only shows their fully working prototype version in full but also then announced the tentative launch frame and pricing of their folding device.
Fast Forward six months and now we have already seen the Samsung Fold – a folding smartphone from Samsung which has already failed in several review tests on the hands of reviewers and Huawei's Mate X which is still 2 months far away from launch – scheduled for June 20,2019 .
Royole Technology , the creator of Flexpai folding smartphone today announced that it's first batch of device has now been completely sold out which was launch through the TMall online store based in China.
The company however didn't disclose the sales number but announced that it's next batch will go on sale on May 9th, 2019.
The FlexPai has a display that measures 7.8-inches diagonally. It is an AMOLED panel with a 1920 x 1440 resolution and a 4:3 aspect ratio in expanded mode.The display has a pixel density of 308 PPI.
Powering the device is Qualcomm's Snapdragon 855  processor which is clocked at 2.8GHz.
The FlexPai has a 16MP + 20MP camera with a f/1.8 aperture size. It also comes with fingerprint sensor located on the side of the device.
The FlexPai weighs 320g and measures 134 x 190.35 x 7.6 mm.
The device is powered by a 3970 mAh Li-Po battery. Royole says the phone will ship with the 5V/5A fast-charging adapter, a pair of USB_C headphones, a USB Type-C cable, a Type-C to 3.5mm cable, and a carrying case.
Royole FlexPai comes in three versions: with 6 GB + 128 GB, 8 GB + 256 GB and 8 GB + 512 GB of RAM and flash memory. The price is 1337 dollars, 1486 dollars and 1932 dollars, respectively.