Redmi 7S pictured with Xiaomi India Head Manu Kumar Jain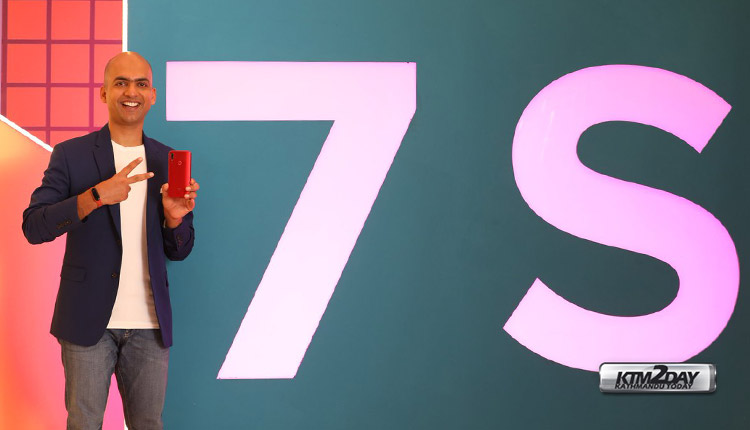 A week ago Redmi announced that its going to launch another 48 MP camera smartphone for the Indian market.
Vice-President of Xiaomi Manu Kumar Jain has published in his twitter account a photo with the upcoming  smartphone device –  Redmi Note 7S.
This is the first official picture released by the company of its upcoming device which is set to be unveiled on May 20. The company has kept all other specification of this device under wraps. Hopefully, new leaks about the device may emerge just before the official unveiling.
In the picture Xiaomi's Indian Head Manu Kumar Jain is seen holding the device in red color variant. The device is expected to come with a dual camera setup with a main sensor of 48MP and a secondary of 5MP depth shooter. The back panel will be made of Gorilla Glass 5 to provide significant protection from scratches and low height falls.
Redmi has also surpassed all other mobile phone manufacturers in Indian market with sales crossing over 2 million units just for its Redmi 7 series phones which are so popular and most sought after.
The Redmi smartphones also topped the list of Top 5 selling smartphones in Indian market in the first quarter of 2019 through online sales. According to IDC , out of top 5 smartphones 4 were from Redmi. The Redmi 6A managed to grab the top spot in the list following by Redmi Note 6 Pro. Trailing behind in the third spot was Redmi Y2(Redmi S2) and Redmi Go a little behind in the fifth spot.