Huawei Hongmeng OS Comes As An Alternate To Android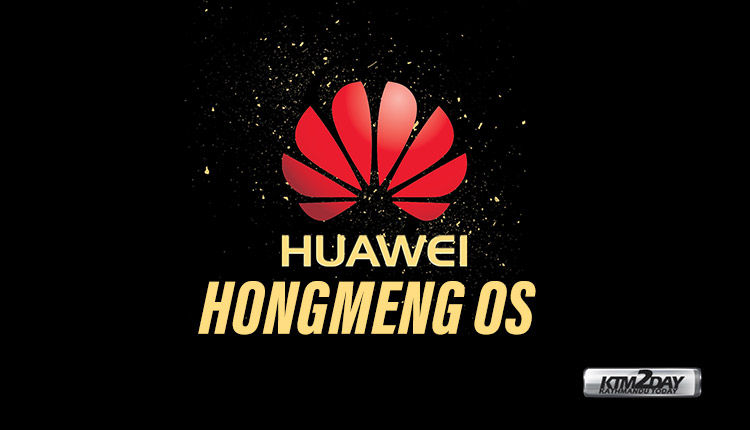 Huawei's self-developed operating system (OS) will be launched this fall at the earliest and no later than spring next year, Richard Yu Chengdong, head of the company's consumer business, said on Tuesday.
"Our homegrown OS is likely to be launched this fall, or no later than spring 2020. We're willing to continue using Google and Microsoft [software], but we have no other choice [than to develop our own system]," Yu said, according to a document viewed by the Global Times.
It will be a comprehensive system used in Huawei's smartphone, PC, tablet, TV, automobile, and smart wearable device, which is also compatible with all Android apps, Yu noted.
Huawei has been working on its proprietary software and OS for a while, as it has been preparing for the worst case scenario amid an escalated US crackdown.
Google reportedly revoked Huawei's Android license for part of its services on Sunday meeting US President Donald Trump's executive order banning Huawei, considered a catastrophe to the overseas business of the Chinese company. The incident also made China realize how important self-developed core technologies are, making it urgent to accelerate technology self-reliance.
Some domestic media reported on Monday that Huawei's own-developed smartphone OS, reportedly called "HongMeng OS", is being trialed and will gradually replace the Android system.
A source close to the matter confirmed with the Global Times Huawei's schedule to launch its own OS.
"It's not a difficult task to come up with a new OS, but it's difficult to build up an ecosystem for that," Ren Zhengfei, founder of Huawei, told Chinese media on Tuesday at the company's headquarters in Shenzhen, South China's Guangdong Province.
He did not directly respond to the question concerning the new HongMeng OS.
"To build a new ecosystem is a big thing, we should take it step by step," he said.
Google's Android and Apple's iOs are the two major operating systems for mobile devices.
Some Chinese analysts warned that if Google doesn't handle the political order properly, it will break Android's dominance of the market as it will lose the second-largest Android smartphone vendor.
Huawei's smartphone division did not respond to a request from the Global Times concerning the matter as of press time Tuesday.