macOS Catalina – the new Apple operating system for Mac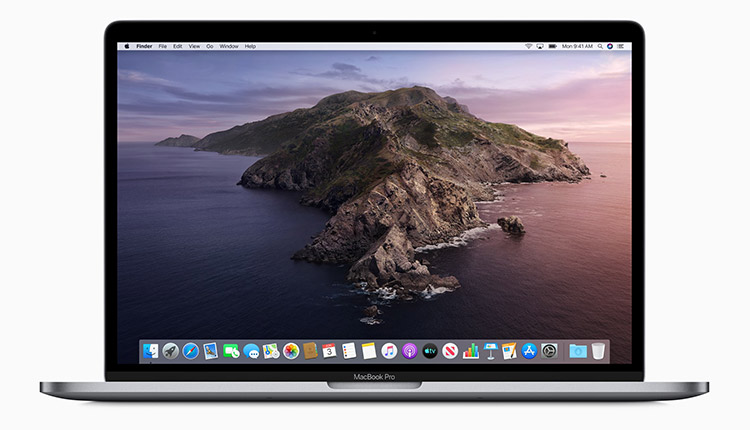 During the WWDC 2019 conference, Apple announced a new macOS Catalina operating system for Mac computers and laptops, which is scheduled for release this fall. In this release, Apple will focus on updating a number of OS-based programs, adding support for migrating applications from iPad, as well as some other features.
iTunes will be divided into separate applications "Music", "Podcasts" and Apple TV
The first release of iTunes took place 18 years ago in 2001, and since then the program has grown from a music player capable of recording discs into a whole media combined with a built-in store and also Apple device synchronization. It is not surprising that, over time, not only the functionality of the program, but also user complaints grew.
Having finally listened to the latter, Apple decided to split iTunes into three separate applications that will be included into macOS Catalina: Music, Podcasts, and Apple TV. Each of them will receive its own design and feature set to match similar programs in iOS.
IPad apps on Mac
Developers can turn applications from iPad into native programs for macOS Catalina without rewriting the code. This will allow one team to support applications for three platforms at once: iOS, iPadOS and macOS.
Thus, the costs of creating and maintaining applications for Apple platforms are reduced and there is hope that this will revive the Mac App Store, in which interesting programs appear far less frequently than on iOS.
Updating Photos, Notes, Reminders, and Safari Browser
Apple plans to update a number of basic programs in macOS Catalina. In particular, the Photos application will receive an updated interface with a new dynamic image display mode, working on the basis of machine learning. In addition, depending on the date, the program will highlight important moments for a person, for example, on the birthday of loved ones, show photos with them.
In the "Notes" there will be a new display mode in the form of a gallery, new options for creating lists, as well as joint folders with which you can work on several notes at once with one or a group of users.
The "Reminders" program will be completely redesigned and will start supporting the recognition of natural written language, automatically converting it into tasks. In addition, you can attach files to reminders.
The new version of Safari, the developers promise to increase the speed of work, as well as a new home page with tips from Siri.
IPad Screen Extension
The new Sidecar feature in macOS Catalina will allow you to connect an iPad to your computer or laptop as an external display and expand its desktop or duplicate information with support for Sylus Pen.
Using the same feature, an iPad with an Apple Pencil can be used as a graphic tablet, creating illustrations or 3D models on a tablet and immediately translating them to a computer screen.
"Screen Time"
Available on iOS for some time, the On-Screen Time program will also appear on a Mac with macOS Catalina.
It collects information about the amount of time that the user spends in various applications and allows you to monitor the amount of attention spent on them. In addition, "On-Screen Time" allows you to set time limits for using applications and websites, or simply limit access to them.
Goodbye to 32-bit applications
For the first time in macOS Catalina, Apple will completely abandon the use of 32-bit applications, completely switching to 64-bit applications.
Find my
The new program in macOS Catalina will combine the capabilities of Find My iPhone and Find My Friends applications. With it, you can find the location of a lost Mac, even if it is not connected to the Internet.
It is implemented by sending encrypted signals via Bluetooth to other Apple devices nearby. Thus, the Mac acts as a Bleutooth beacon, and surrounding devices temporarily become transmitters that send computer location data to the network. Apple assures that no confidential information is transmitted, and since very small pieces of data are used for this, it does not affect the autonomy or consumption of traffic of surrounding devices.
Advanced voice control
The new Voice Control mode allows you to fully control your Mac through gloss commands. This gives you the opportunity to get access to all the capabilities of the computer to those people who can not use traditional methods of control.
Release Date and Compatibility
The release of macOS Catalina is scheduled for this fall, new MacBook laptops from 2015, MacBook Air and MacBook Pro from 2012, Mac mini computers from 2012, Mac Pro from 2013, and iMac monoblocks from 2012 will be available and iMac Pro since 2017.