Government issues Juvenile Justice Procedural Rules 2019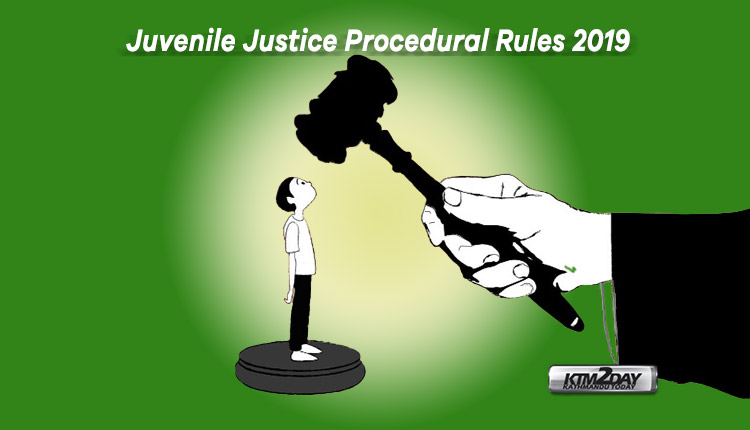 The government has issued Juvenile Justice Procedural Rules 2019 for effective adjudication of cases filed against minors.
As per the rules, in case of information about an offence allegedly committed by a juvenile, a police investigator will have to register a complaint and initiate inquiry by maintaining his/her confidentiality. The rules prohibit the investigator from making public the offence committed by a child. "The investigator shall initiate investigation by mentioning a symbolic name of the child," it read.
If the juvenile has committed an offence that requires police to take him/her into custody, information thereof shall be provided to his/her parent or guardian before arrest. If an investigation authority detains the juvenile according to the degree of offence, he/she must be provided counselling by a psychologist.
The child may be kept in a surveillance room for a period not exceeding 21 days following approval from the Juvenile Court.
The rules stipulate provisions for safe drinking water, nutritious food, appropriate bed, chair, lighting, ventilation and toilet in the surveillance room. "Police officials shall investigate the case in civil dress.
The suspect shall be quizzed in a child-friendly environment in the presence of his/her parents or guardians, child welfare officer or a lawyer representing the juvenile. No statement of the child shall be recorded at night," according to rules.
The new law prohibits the investigation authority from handcuffing the child.
If any family member of the child wishes to stay with him/her for his/her necessary support, the investigation authority may grant permission for the same by specifying terms and conditions.
The police may file case at the Juvenile Court through government prosecutor, as per the gravity of the case.
The law requires the court to make final adjudication of the case within a period not exceeding 120 days.
Any juvenile committing an offence shall not be deemed ineligible for holding any government position or enjoying state facilities in future.
If a child under the age of 10 years is found to have committed an offence, no punishment shall be handed down to him/her. A child aged between 10 and 14 years shall be released by convincing him/her to not repeat such acts in future.
"In the case of involvement in an offence liable to jail sentence, a child aged between 10 and 14 years shall be imprisoned for a term not exceeding six months or shall be kept in a child correction centre for at least one year," the rules read.
The rules have also made a provision of a nine-member Central Juvenile Justice Committee led by a Supreme Court justice, designated by the chief justice.
The committee shall act as coordinator among various agencies related to juvenile justice.