Xiaomi Mi Band 4 launched with colour AMOLED display, NFC, voice controls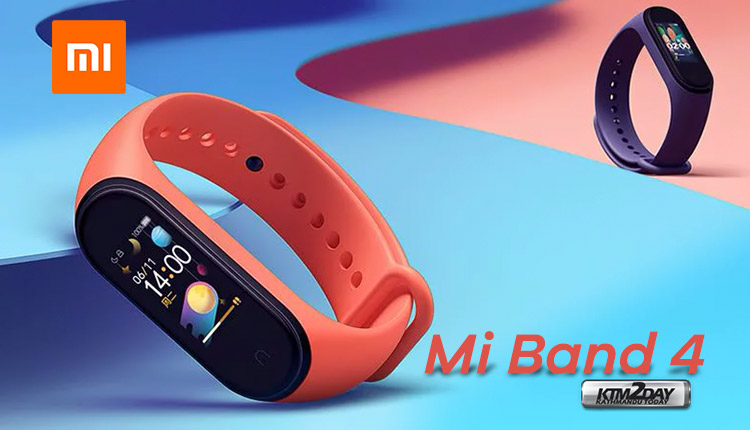 As expected, the company Xiaomi today officially introduced the fitness band Mi Band 4. The new device has become larger than its predecessor through the use of a new screen – AMOLED 0.95-inch diagonal with a resolution of 240 x 120 pixels. The screen area has increased by almost 40%, and now it holds 21 words more – if measured in hieroglyphs. The display, by the way, is protected by tempered glass 2.5D.
The color screen raised the possibilities of customization to a new level – Mi Band 4 allows you to set different themes.
The firmware has gained more opportunities: now you can watch not only the weather forecast (on the current and several next days), but also currency rates, movie premieres, etc. on the bracelet. There is also a built-in voice assistant, and gesture control.
Mi Band 4 is still equipped with an optical heart rate sensor. In case the heart rate accelerates beyond the normal limits, the bracelet will report this by vibration. But the accelerometer is updated – it is now six-axis. All six modes of operation (swimming, jogging in the street, jogging in the room, walking, exercise and cycling) rely on the accelerometer.
The bracelet is still well protected from water: it can withstand dives to a depth of 50 meters.
The version with the NFC has remained in the line, and with it you can not only make purchases through AliPay and pay for travel in transport – you can interact with home electronics, lighting sources, vacuum cleaning robots and smart door locks through the NFC bracelet.
Battery capacity increased to 135 mAh. According to official data in real conditions, the bracelet works up to 20 days, while the version with NFC can last up to 15 days.
The straps for Mi Band 3 and Mi Band 4 are interchangeable. The standard strap has five colors – black, orange, blue, burgundy and pink. For fans of the Avengers Xiaomi also released a limited version of the Mi Band 4 Avengers Alliance – with the original strap and theme.
The price of the base Mi Band 4 is $ 25, the version with NFC is priced at $ 33, the Mi Band 4 Avengers Alliance is $ 50. Sales in China will start on the morning of June 14th.