Direct Flights between Finland and Nepal in the offing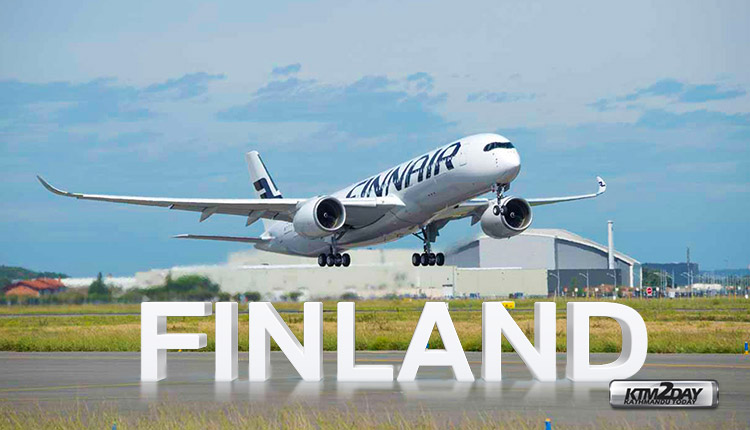 The Finnish government has formally proposed signing a bilateral air service agreement with Nepal following Finnair's interest in operating direct flights to Kathmandu.
Finnair is the national flag carrier and largest airline of Finland, headquartered in Vantaa on the premises of Helsinki Airport. A flight between Kathmandu and Helsinki is estimated to take around nine hours.
Tourism Joint Secretary Suresh Acharya told the Post that they received a formal proposal from the Finnish government to sign an air service agreement three weeks ago, following talks with Finnair officials and the Finnish ambassador to Nepal two months ago.
"We have been working on the proposal accordingly. It's at the initial phase. We hope to have some positive development by July," he said. After the text of the air service agreement is prepared and the two countries approve it, dates for the negotiations and the signing ceremony will be fixed, he added.
The number of Nepalis including students living in the Nordic countries–Denmark, Finland, Iceland, Norway and Sweden–is growing, Acharya said. "Besides, tourist arrivals from these countries to Nepal have been increasing rapidly. The direct service will make travel easier between Nepal and Europe," he said.
There are good business prospects since the Istanbul-Kathmandu service operated by Turkish Airlines is currently the only direct air connection between Europe and Nepal, Acharya added.
In 2009, Arke Fly operated by TUI Holland International of the Netherlands began flights to Nepal, linking the Dutch capital Amsterdam with Kathmandu. But the service didn't last long. Before that, Martin Air and Transavia, both from the Netherlands, used to fly the route. Austrian Airlines shut down its Nepal service in May 2007.
According to the Tourism Ministry, European tourists account for 20.74 percent of total tourist arrivals to Nepal. Arrivals crossed the coveted one-million mark for the first time in 2018 with 1.17 million foreign tourists streamed into the country.
The number of tourists visiting Nepal recorded a 24.77 percent growth over the previous year. Tourist arrivals from Europe jumped 23.3 percent to 243,284 individuals in 2018. European arrivals have increased despite a European Commission restriction on travel to Nepal.
In December 2013, the European Commission imposed a blanket ban on all airlines from Nepal from flying into the 28-nation bloc. The commission had asked European operators and travel agents to inform European travellers who will have a right to reimbursement if they have booked a seat on a Nepali carrier as part of a journey to Nepal and decide not to use it.
Nepal has been removed from the air safety list of the International Civil Aviation Organisation, but the European Commission has continued its ban on all Nepali airlines.
Since 1963, Nepal has signed air service agreements with 39 countries, with Cambodia being the latest. Currently, 28 international airlines connect Nepal with various destinations.