Lotteria fast food chain plans to open stores in Baneshwor and Durbar Marg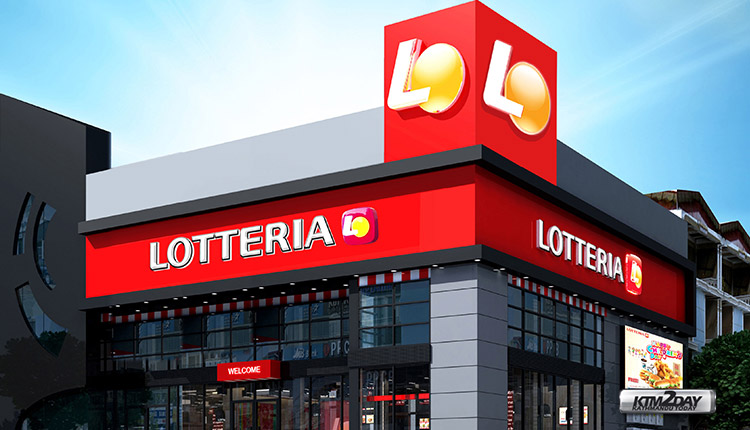 South Korean Fast-food chain Lotteria is set to soon enter Nepali market, the company has signed a deal with Himalaya NK for franchise business.
In presence of Industry, Commerce and Supplies Minister Matrika Yadav – Lotte GRS CEO Nam Ik- Woo and Himalaya NK Chairman Binod Kunwar signed the papers of MOU.
The company plans to open two new stores in the initial phase which will be located in Durbar Marg and Baneshwor area.
The first Lotteria store was opened in Tokyo Japan in 1972 more than 42 years ago by Shin Jun Ho, a Korean entrepreneur. Today it has more than 1,900 stores across South Korea, Japan, Mongolia, Kazakhstan, Laos, Myanmar, Vietnam, Cambodia, and Indonesia.
The name Lotteria comes from a combination of its parent company Lotte and Cafeteria – Lotteria.
Its menu includes typical fast-food items such as burgers, fried potato, fried chicken, chicken wings, and chicken fingers.
In 1979 the brand was established in Seoul, South Korea. Lotteria later spread throughout East Asia adding locations in China, Myanmar, Taiwan, and Vietnam.