Oppo introduces world's first selfie-camera under the screen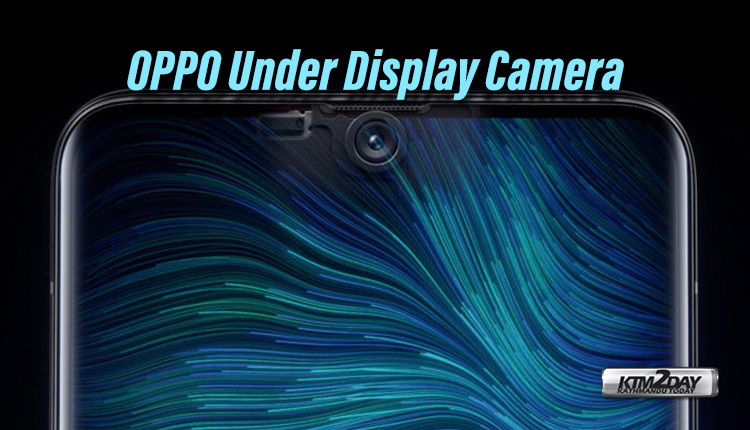 In recent times, the design of smartphones has been evolving at a greater pace,and every manufacturer have been competing to kick the camera out of the display unit in order to get a full active display that will not have any notches or punch holes to house the selfie camera.
In such a race, Oppo has now innovated new design so as to accommodate the selfie-camera underneath the display unit. Oppo has been introducing new design in the smartphone design area and has once again proved that there is nothing impossible.
The smartphone manufacturer introduced the selfie-camera technology under the screen to the public at MWC 2019 event in Shanghai. In addition to the demonstration, Oppo revealed some details about how the new technology works.
OPPO's brand new solution for full-screen display – Under-screen Camera (USC) has just been unveiled here at #MWC19 Shanghai! #MoreThanTheSeen pic.twitter.com/k5qEQ3QNta

— OPPO India (@oppomobileindia) June 26, 2019

Oppo states that a special transparent material is used for the display, which interacts with the altered pixel structure to allow light to enter the camera. It also became known that the lens of the front camera is larger compared to conventional solutions, because it uses a wider aperture. The area of ​​the screen covering the camera supports touch control, as Oppo reports, the display quality will not be affected by the use of the new technology.
The manufacturer acknowledges that such a decision inevitably reduces the quality of the photo. It is necessary to overcome problems raised by turbidity, glare and irregular color shades. Oppo said it has developed special algorithms that provide solutions to these problems and claims that the quality is consistent with conventional solutions. In order to verify this, you will have to wait for the arrival of new devices which will be mass produced later this year.
Oppo did not reveal the exact timing of the release of a new smartphone with a selfie-camera under the screen, the company reports that new devices with this technology could arrive soon.