Huawei P30 sales figure exceeds 10 million in just 85 days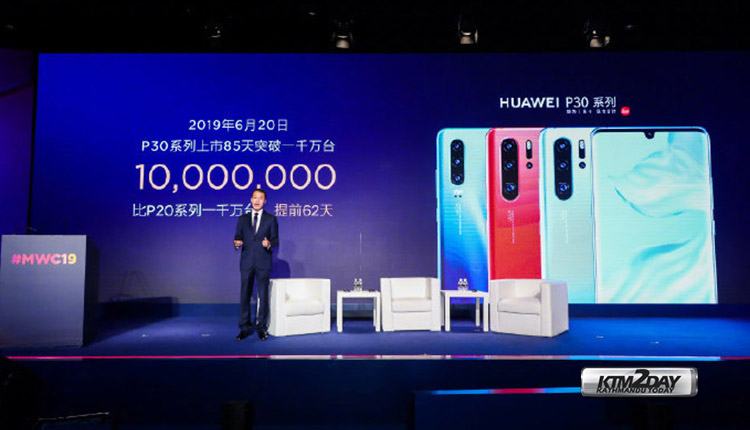 At the MWC 2019 Shanghai Conference He Gang, President of Huawei's  mobile phone product line, announced that as of June 20, Huawei's P30 series global shipments has exceeded 10 million units worldwide in just 85 days.
It is reported that the Huawei P30 series was released overseas on March 26 and released in China on April 11. The series is known for its powerful zoom capability and dim-light shooting capability, with up to 10x hybrid zoom, up to 50x digital zoom, ISO up to 409600, and further advancement with the new RYYB color filter array. The amount of light, thereby brightening the picture of the dark scene.
On DxOMark, the Huawei P30 Pro scored 112 points, ranking first in the list.
In addition, Huawei P30 series also has features such as Kirin 980, up to 40W fast charge and 15W wireless fast charge, EMUI 9.1, NFC.
With P30 series, Huawei continues to grow rapidly in the entire mobile phone industry. Huawei announced at the recent Nova conference that as of May 30, 2019, Huawei's annual global shipments of mobile phones had exceeded 100 million units. In terms of mobile phone sales, Huawei is currently the number one brand in the Chinese market and second in the global market.