Samsung Galaxy A50s set to launch soon; specs revealed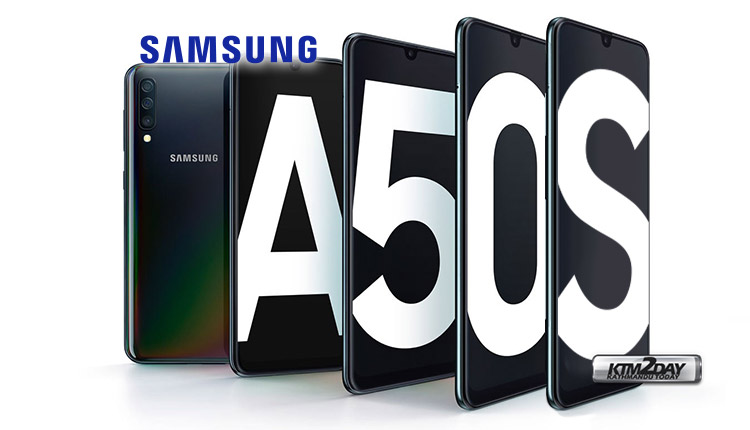 Samsung is gearing up to launch a new version of Galaxy A50 with the model number SM-A507FN, the Galaxy A50s passed the Geekbench performance tests recently. Samsung launched the A50 back in February, and the company is now preparing to launch its successor – Galaxy A50s and we now know some of its specifications.
The Galaxy A50s will come equipped with the Exynos 9610 processor, 4GB of RAM and will be shipped with Android Pie operating system. These notable three features will make the new upcoming Galaxy A50s identical to the original Galaxy A50.
The Galaxy A50s will not come with major upgrade over the old version but it will certainly offer better battery, good display and camera enhancements.
While visiting the Geekbench tests the new device showed scores which are quite similar to its old cousin.
As for the key takeaways from the Galaxy A50s' Geekbench visit, the phone was spotted running Android Pie. The processor powering the phone is listed as Samsung's in-house Exynos 9610, which also ticks inside the Galaxy A50. The amount of RAM also stays the same at 4GB, which is an indication that the Galaxy A50s won't bring any major upgrades in terms of brute performance. The single core and multi-core scores of 1,685 and 5,446 are also in the same ballpark as the Geekbench tally of the Galaxy A50.
While it cannot be said with certainty, but the Galaxy might come with an improved camera and design tweaks to distinguish itself from the Galaxy A50. We might also see some changes to the display size, dimensions, and battery size, but these are just speculations and must be processed with a fair amount of scepticism.
At the end of May, it was revealed that Samsung was working on several 'A' line smartphones to launch during the second half of 2019. It is believed that these will be the A20s, A30s, A50s, A70s and A90s.
An official release date is not yet known. However, given that the Galaxy Note 10 will be released in less than a month (August 7), we may see announcements on the line 'A' by that time.