Samsung Galaxy M20s to feature a 6000 mAh battery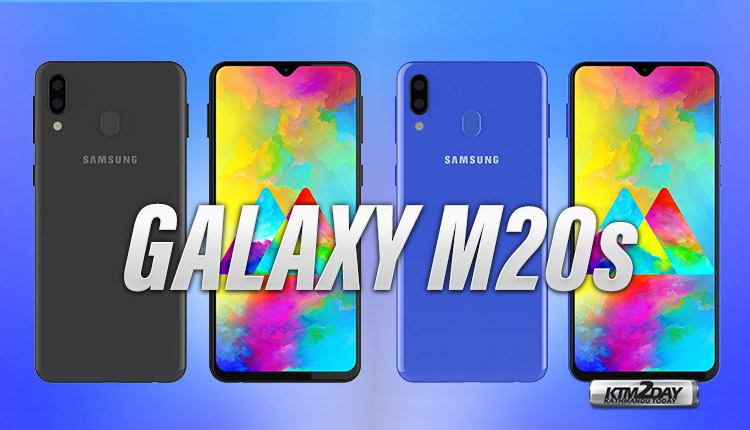 After introducing its latest smartphone line – Galaxy M  in January, it seems that Samsung is already preparing to launch the 'second batch'. Samsung Galaxy Ms have been extremely popular, especially in India, thanks to their price to quality ratio and large capacity batteries.
Now, according to new information, it seems that the new Samsung Galaxy M20s may come with the largest battery ever used by the manufacturer.
Samsung could 'venture out' with a 6,000mAh battery
The information was revealed by the Dutch website, Galaxy Club, where they said the Galaxy M20s should arrive with a 5,835mAh battery. Recall, the predecessor M20 arrived with a 5,000mAh battery. So this would be an impressive evolution.
Apparently this is the capacity in which the battery was rated. As a result, its maximum capacity may be 6,000mAh, by far the largest battery ever used by Samsung in smartphones.
Unfortunately, apart from the new information about it's battery capacity, we don't know anything about the Galaxy M20s yet. Only that, it's model number is mentioned as SM-M207.
Initially, this new smartphone family was launched with Indian market in mind. Samsung's main goal was to compete with the offer of various Chinese manufacturers in the second largest market in the world.
Although they failed to beat the offers from Xiaomi and Realme, but all new models eventually became extremely popular.
Thanks to the great success of these smartphones in India, the manufacturer has slowly expanded their availability, eventually bringing some of them to European markets.
Realizing that these smartphones also offer great potential in European markets, one would expect their successors to be widely available outside the Indian market.
However, it is important to note that this information has not been officially confirmed and is still pure speculation.