Xiaomi announces Mi Gaming Laptop 2019 at budget price and 144 Hz screen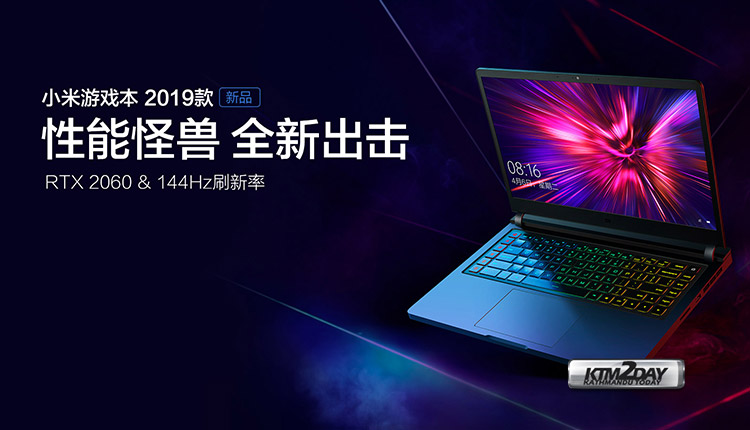 At the ChinaJoy 2019 technology exhibition , which is currently being held in China, Xiaomi has announced a series of new gaming laptops – Mi Gaming Laptop 2019 . The company, alas, has not yet announced when device sales will start, but it has disclosed all the technical details.
Externally, the Mi Gaming Laptop 2019 is no different from last year's models: it has the same set of connector ports, the same ventilation grilles, the same bezels around the screen and the same keyboard. However, the color of the case has become darker. The 15.6-inch screen still occupies 81% of the area, but now its screen refresh rate is at 144 Hz.
The laptops are equipped with dual-band Wi-Fi and Bluetooth 5.0 adapters, two 3 Watt speakers each, 1 megapixel web cameras, four USB 3.0 Type-A ports, an RJ-45 connector, an HDMI video output, and a slot for reading and writing memory cards. The dimensions of each laptop are 364 x 265.2 x 20.9 mm, weight is 2.6 kg, and this is slightly less than last year's models. The battery capacity is 55 Wh, according to developers, the backup reaches 4.5 hours when playing video or browsing the Internet.
The base model comes equipped with a Core i5-9300H processor, a GeForce GTX 1660 Ti GPU, 8 GB of DDR4-2666 MHz RAM, a 512 GB SSD with a PCIe interface.
The mid-level version has a Core i7-9750H processor and comes with 16 GB of RAM. Well, in the top version, the 3D card GeForce GTX 1660 Ti is replaced by the GeForce RTX 2060.
True, it is far from the fact that the top configuration will be in demand for the simple reason that, according to the latest data, the mobile GeForce RTX 2060 is superior to the mobile GeForce GTX 1660 Ti in games by only 5-10%. Despite the fact that there is much more difference between the desktop versions of these video cards.
The base version of the Mi Gaming Laptop 2019 is priced at $ 1,080. The cost of the middle version is $ 1240, the top one comes with a price tag of $ 1300.