Oneplus 7T Pro image leaks online through unverified sources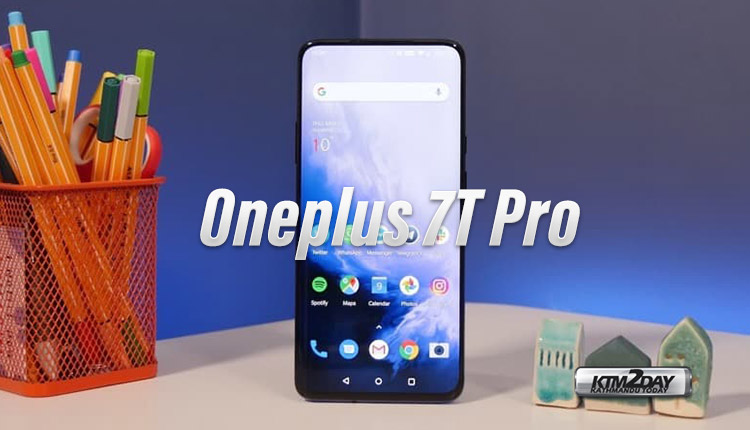 OnePlus 7 and 7 Pro were officially unveiled in May 2019. This means, if all goes as in the past, that the OnePlus 7T and 7T Pro should be officially unveiled in November. That is 6 months after the release of the first batch of devices.
Starting with the generation OnePlus 3 in 2016, from October to November of each year we have the "T" variant of Android devices. That is, the enhanced versions, to be released at the end of each year by the Chinese company. Now, in 2019, we know that the OnePlus 7T Pro smartphone is a certainty.
Although the exact day (and month) is not known, if tradition recurs, in October we will have this new Android smartphone. However, 2019 was also the first year the company split its offer with a standard variant and a Pro variant, so we don't know if both will be renewed in 2019.
That said, we urge the reader not to assume this information as definitive or undisputed. Nevertheless, the first real images of the supposed Android smartphone has now appeared on the web.
The first details were released today through the social network Twitter. The main improvement in the unannounced Oneplus 7T should be in the chipset area. That is, instead of Snapdragon 855 we will have its new variant, Qualcomm 's Snapdragon 855 Plus . To all intents and purposes, the main improvements will be focussed in the gaming experience .
Looking back, on the OnePlus 3T the Snapdragon 820 (OP3) was replaced by the Snapdragon 821. Likewise, in the following generations we had exactly the same scheme. Each year, at the end of it, the Chinese technology launched a new Android smartphone with a slightly better processor.
OnePlus 7T can incorporate Snapdragon 855 Plus
Like almost all manufacturers, Oneplus may also advertise the Oneplus 7T versions catered for the gaming community, a strategy that besides being plausible would prove to be a clever decision as the niche of gaming smartphones is growing in recent times.
In addition, the company should maintain the Fluid AMOLED, Quad-HD + display with the refresh rate at 90 Hz.
Observing the images in question, the smartphone appears to be "hidden" by a heavy protective cover. Note that such a practice is common to prototypes that are already being tested under real life conditions. Therefore, we may effectively be looking at the future OnePlus 7T Pro device.
On the other hand, it is difficult to discern any difference from the present lineup. Since we only have the two photographs on the front panel, at this point little or nothing looks indifferent.
At the specification level we may have an additional version with 12 GB of RAM as well as a total of 512 GB of UFS 3.0 internal storage. Wireless charging for OnePlus smartphones has long been expected, but there is no indication that the new "T" models will offer this possibility.