Samsung Galaxy Note 10+ beats OnePlus 7 Pro on Charging Speed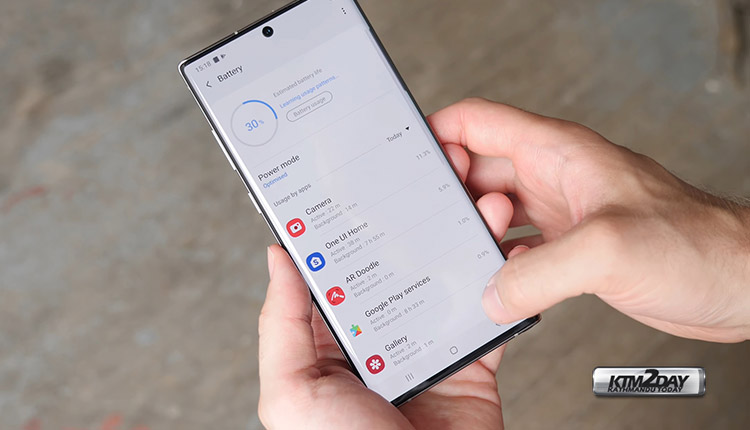 The Samsung Galaxy Note 10+ is one of today's most talked about smartphones and has been presented as the best smartphone ever made by the brand. In addition, it recently won first place in the DxOMark photographic quality ranking.
One of the surprises in the Note 10+ was the capacity of its battery (4,300mAh) and the fast charging support at 45W. However, a major controversy was set in, as the manufacturer decided to include a charger with a support of only 25W in the box. That is, if users want to take advantage of maximum charging capabilities, they will have to buy a separate charger.
Galaxy Note 10+ 25W Charger Beats All Competition Amazingly
In a test by the Gadgets Portal YouTube channel, Galaxy Note 10+, OnePlus 7 Pro, Galaxy Note 9 and iPhone XS Max were placed side by side. Clearly, the great interest would be to see how the Note 10+ looks compared to the popular OnePlus 7 Pro.
Importantly, in the test, chargers that arrive in the box of smartphones were used. That is, the Note 10+ was charged with the 25W charger and OnePlus 7 Pro with the 30W Warp Charge charger. In addition, note that the Note 10+ has a 4,300mAh battery and the OnePlus has a 4,000mAh battery.
The test results could not have been more surprising:
Galaxy Note 10+: 1 hour and 5 minutes ?
OnePlus 7 Pro: 1 hour 25 minutes ?
Galaxy Note 9: 1 hour 54 minutes ?
iPhone XS Max: 2 hours and 3 minutes
In addition to these results, the renowned leaker Ice Universe also revealed test results from China, presenting the results divided into 4 sections.
Another Galaxy Note10+ 25w charging test from China:
10min~22%
30min~64%
60min~96%
64min~100% pic.twitter.com/zn36fcAyK2

— Ice universe (@UniverseIce) August 13, 2019

According to information published by the leaker, the Samsung Galaxy Note 10+ charges 22% in 10 minutes , 64% in 30 minutes and 96% in 1 hour .
These results will definitely make users a little more relaxed. After all, with the 25W charger it can be faster than its rivals. So with a 45W charger, the results are guaranteed to be even more amazing.