Nokia 7.2 with triple camera will be presented in September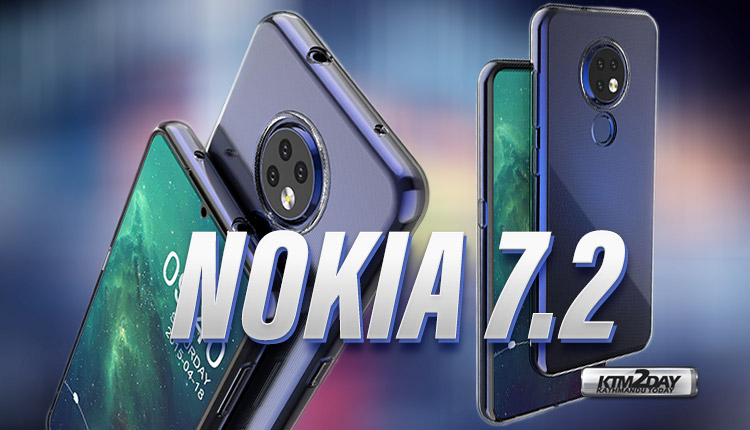 An executive at ZEISS recently posted on his Twitter page an official image of the upcoming Nokia 7.2. The image shows the round module housing triple camera with LED flash which is expected to be launched in September.
This post was certainly published in error, hence it has now already been removed. Well-known leaker Ishan Agarwal was able to save this image and share it with all his followers.
Thanks to its publication, it is now confirmed that the Nokia 7.2 will arrive with a round module with three lenses and an LED flash. The fingerprint sensor is located just below the camera module.
This design quickly reminds us several manufacturers now opting for same design language as seen in the upcoming Motorola Z Series and Huawei Mate 30 Pro, so this design will not be revolutionary in the market.
Official tweet from ZEISS exec was deleted. This is the Nokia 7.2 that will be launching next month. Cool. #Nokia #HMDGlobal pic.twitter.com/ydmgxpXolA

— Ishan Agarwal (@ishanagarwal24) August 21, 2019

By announcing the introduction of Nokia 7.2 for September, it is certain that this device will appear at IFA 2019. HMD Global has already confirmed its presence at the German fair, so this will certainly be the stage chosen for the unveiling of Nokia 7.2.
The publication did not tell us much about the Finnish company's upcoming mid-range. However, the report suggests that Nokia 7.2 will have a camera of considerable quality.
As little  is known, this smartphone will come with a 48MP lens. Its details have not been revealed yet, but it is expected to be the same Sony IMX586 sensor that has emerged in almost all mid-range smartphones in 2019.
This camera sensor is known for its ability to merge four pixels into one or pixel binning. Using this process it will be able to perform well better in low light conditions.
As we get closer to this year's IFA, we expect to get whole lot of information about the Nokia 7.2 ; Nokia is expected to announce about this device on September 5th .