Huawei Mate 30 Pro official render shows unusual design and 3.5 mm jack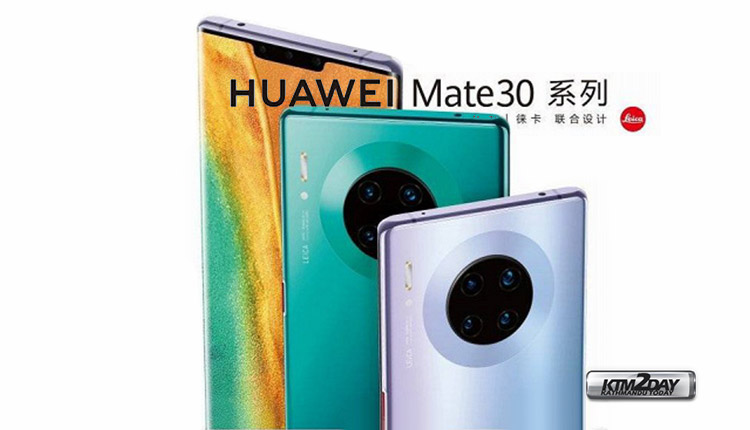 Well-established Indian insider Mukul Sharma has published the official advertising image of the Huawei Mate 30 smartphone series.
This render confirms that the main camera of the Huawei Mate 30 contains four camera lens and is located in a round module in the central upper part of the rear panel. The camera module is surrounded by thick border previously not seen in any design leaks.
When looking at the front, it becomes clear that this is not the official render of the Huawei Mate 30, but of the  Huawei Mate 30 Pro model. The fact is that in this case, the smartphone has wider bangs, while three image sensors are placed in it. Previous Huawei Mate 30 front panel photos clearly indicated a narrower bang and two image sensors.
Returning to the rear panel, it is worth noting that the vertical element in the upper left corner, which on the renders resembled a speaker grill earlier now in this case, looks like some kind of new version of the flash. It is unlikely that for such a camera, the manufacturer would get off with a tiny round LED, which is located under this new element.
Advertising slogans on the poster contain words and phrases such as "reconstruction of the imagination", "supersensitive image sensors", and also confirm the presence of the Kirin 990 chipset and support for the "dual fast charge" technology.
Huawei Mate 30 and Huawei Mate 30 Pro will be presented in September.